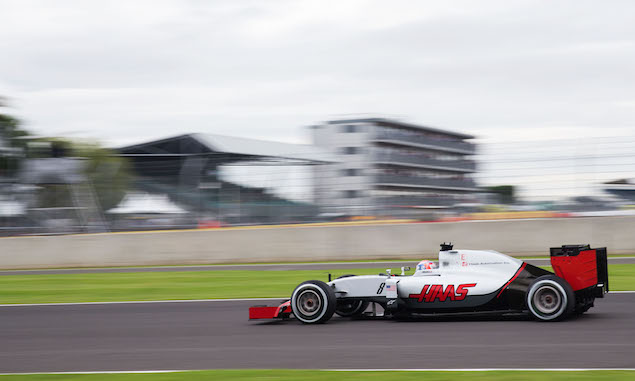 Haas team principal Guenther Steiner says "it is brutal in the midfield" as Haas chases McLaren in the constructors' standings.
Having started its debut F1 season with two top six results, Haas has only scored in two further races to slip to eighth in the constructors' championship. Just four points behind McLaren, Steiner believes reaching Q3 more often is key to scoring more regularly but admits it is a highly competitive area this season.
"I would say it is brutal in the midfield, which is where we are in the standings," Steiner said, "We just need to keep putting in a lot of work and making sure the cars are as prepared as possible, the tyres are in the range they need to be, the drivers are hitting their marks perfectly, and that we go out on the racetrack at the right time.
"It ends up being a lot of ingredients that we have to get together, but I think getting to Q3 is achievable. We just need to work on all of the above points."
However, Steiner is keen to ensure Haas doesn't forget the results it has already achieved in the opening ten races of its F1 history.
"We probably wouldn't have thought that we would have 28 points so far in our first season, but we still do wish that we were a little higher up in the standings. We are very close to the teams in front of us and hope that we can keep competing and moving up in the standings.
"I am very proud of us, though. We are doing well for our first season and the team has been working hard to be where we are."
FEATURE: Red Bull Racing: Be My Guest
From the cockpit: Felipe Nasr on the green grass of home
Scene at the British Grand Prix
Silbermann says ... Radio Ga Ga
Keep up to date with all the F1 news via Facebook and Twitter