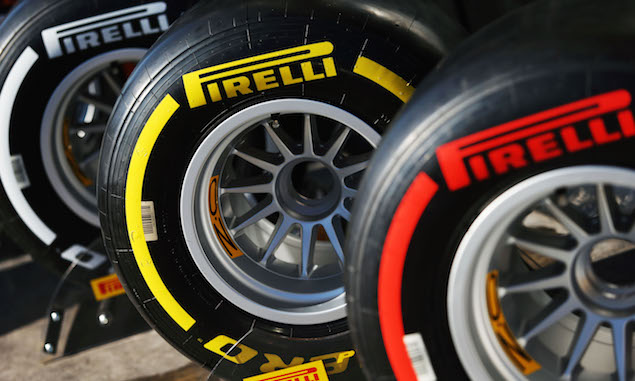 Pirelli has announced the tyre choices made by each team for the upcoming German Grand Prix, which sees Force India drivers with notably different allocations.
Most teams have loaded up on the supersoft compound ahead of Formula One's return to Hockenheim, with a maximum of nine sets for Ferrari, McLaren-Honda, and Sauber.
However, Sergio Perez and Nico Hulkenberg will only receive six sets of the red-marked rubber, along with four sets of softs, and three of the medium compound.
This year's regulations allow teams to choose ten of their 13 sets for each race weekend without restriction, with three different tyre compounds available for each event. Pirelli nominated the supersoft, soft and medium rubber for the German GP.
With the official tyre supplier making one set of mediums and one set of softs the mandatory race tyres - of which one set must be used - all teams, save Force India, have effectively not chosen any extra medium tyres for the Hockenheim contest.
All squads, who had to make their selection eight weeks in advance of the race, have the same allocations for each driver.
TECHNICAL: Under the skin of the Mercedes W07
Closing the gap? 2016 constructors points progression
FEATURE: Red Bull Racing: Be My Guest
From the cockpit: Felipe Nasr on the green grass of home
Keep up to date with all the F1 news via Facebook and Twitter