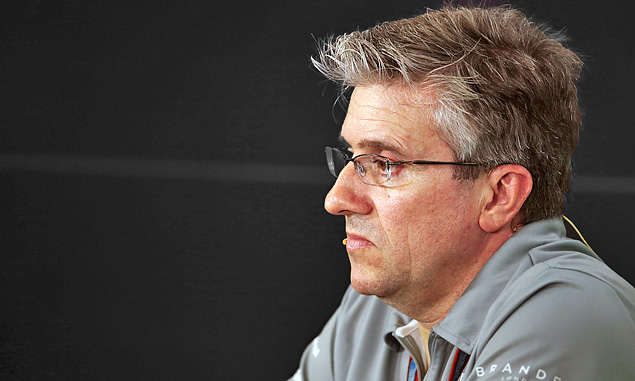 There had been several times in the recent past when it had looked as though Manor Racing would be forced to shut its doors for good. But in 2016 the team is not only still surviving, it's making definite forward progress as it inches its way up the Formula One starting grid.
Manor even succeeded in claiming its first championship point of the season, when Pascal Wehrlein finished in the top ten at the Red Bull Ring in Austria last month.
The team's engineering consultant Pat Fry - a former chassis technical director at Ferrari - believes that this proves Manor is heading in the right direction having adopted a slow, steady and sensible development to make it competitive i the future..
"It's quite a large change from surviving through to competing," Fry pointed out.
"That affects the whole organisation, all the way from what we are doing at the factory – from the wind tunnel to the design office, all the reliability side of things – all the way through to the track really.
"It has knock-on necessities where we need to improve absolutely everywhere through the organisation," he said. "It's all the detail work that you need to do and it just takes time."
"There's a plan for us to grow in a sensible, controlled way but we need to address all those areas, everything from pit stop speed which we were - to put it a polite way, it was challenging at the beginning of the year.
One of the chief objectives is further improved reliability. In 11 races so far in 2016 Wehrlein has dropped out of only two events while his team mate Rio Haryanton has only failed to be classified in three races.
"The same thing with putting the processes in place so that you can keep a reliable car reliable. There's a huge task but everyone's interested.
"We're still quite small at the moment. We're growing quite quickly but we're still only, whatever… 170 people or something of that order and our next competitor is the thick end of 500 people.
"There's a lot to do and we just have to have a sensible plan to grow the organisation to compete sensibly."
2016 technical review: Sun, sea and tech
Chris Amon: A legend's career in pictures
Silbermann says ... Beer can save F1's future
Keep up to date with all the F1 news via Facebook and Twitter