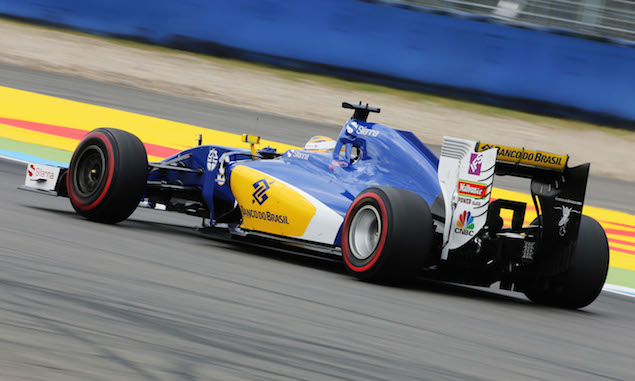 Monisha Kaltenborn says Sauber must show it is on the right path in terms of car development now it has investment from new owners.
Following a number of years struggling financially, Sauber was taken over by Longbow Finance last month, bringing fresh investment and stability. The team has already started recruiting extra staff and is also set to bring new parts to the Belgian Grand Prix, with team principal Kaltenborn telling F1i the upgrade will be an important sign of the team's potential.
Asked if delivering a step forward in performance is crucial to show the team is heading in the right direction, Kaltenborn replied: "Absolutely.
"I think it's very important to show that the team is now implementing what we had earlier on started and then of course we are all focusing on the new car. So we really have to do the same thing, but it's very important that we can still bring this [to this year's car], not having wasted that time."
Explaining the size of the upgrade, Kaltenborn says the main impact will come from new front and rear wings working together.
"Well it's the front wing, a few further bits and pieces, so I think when the whole package comes together - with a rear wing coming which just in isolation wasn't that big a step - but I think the overall package can be a nice step ahead. Of course not gigantic, but a good step."
FEATURE: Romain Grosjean answers your questions
F1i Classic: The unforgettable Harry Schell
Exclusive F1i interview with Carlos Sainz
Explaining the F1 summer break
Keep up to date with all the F1 news via Facebook and Twitter