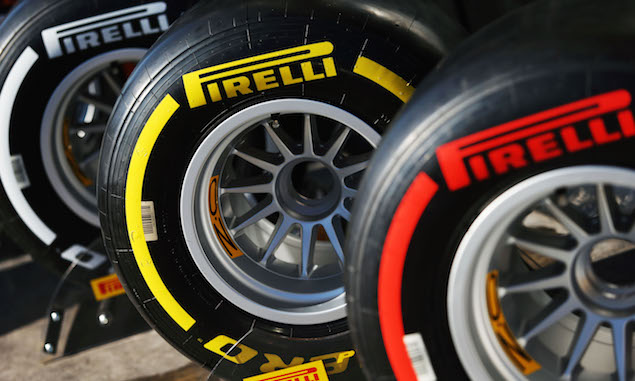 Pirelli has announced the tyre choices made by each team for the upcoming Italian Grand Prix, which sees Mercedes and Ferrari take one extra set of supersofts than Red Bull.
F1's official supplier has nominated the medium, soft, and supersoft compound for Monza with most teams loading up on the red-marked rubber for the high-speed venue.
However, team-mates Daniel Ricciardo and Max Verstappen - as well as the Sauber pairing - will have the fewest sets of supersofts available with six apiece, one less than their Mercedes and Ferrari rivals.
At the other end of that spectrum, newcomers Haas have gone for an aggressive strategy with nine sets of the softest compound available to Romain Grosjean and Esteban Gutierrez.
Overall, the Italian GP tyre selection reveals a lot of variety up and down the field, as well as within the teams. For instance, championship leader Lewis Hamilton will receive only one set of mediums against two for his team-mate and title rival Nico Rosberg.
With Pirelli making one set of mediums and one set of softs the mandatory race tyres for Monza - of which one set must be used - this means that Hamilton, but also Ferrari's Sebastian Vettel, Williams' Valtteri Bottas, Renault's Kevin Magnussen, and Grosjean have effectively not chosen any extra medium tyres.
Like in Germany before the summer break, the Force India duo of Sergio Perez and Nico Hulkenberg will have the biggest medium tyre allocation with three sets of the white-marked compound apiece.
All teams had to make their selection eight weeks in advance of the final European race of the season.
GALLERY: F1 drivers on summer break
How Eric Boullier keeps McLaren on its toes
Pascal Wehrlein interview: The rookie who wants to lead
F1i Classic - Mayhem, monsoon and the mother of all Belgian Grand Prix
Keep up to date with all the F1 news via Facebook and Twitter