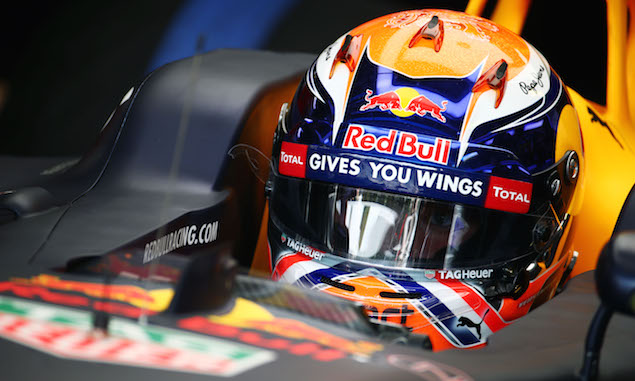 Max Verstappen claims FIA race director Charlie Whiting did not warn him of future penalties when the two met before practice for the Italian Grand Prix got under way on Friday morning.
The Red Bull ace has come under increasing criticism for his antics at Spa, though several high-profile drivers thought he was "phenomenal" in defending against Ferrari's Kimi Raikkonen.
Red Bull team principal Christian Horner said Verstappen was given a "gentle warning" by the FIA but the Dutchman told reporters otherwise after FP2.
"We had a chat about what happened at Spa and I prefer to do it there with Charlie instead of in the media or in the drivers' briefing," Verstappen said of the short meeting.
Asked whether he had been threatened with future sanctions should he refuse to change his driving style, the 18-year-old added: "No, like I said we had a chat about it but Spa is now gone and we are in Monza now so we will focus on Monza."
Verstappen set the seventh and fifth fastest times across both Friday sessions, as Ferrari appeared to have the upper hand over Red Bull on the opening day of action in Italy.
"We know this is going to be a more difficult weekend for us," he commented. "I think at the end though we are not too bad, it is just difficult."
REPORT: Hamilton fastest as Ferrari closes gap in FP2
Silbermann says ... Mad about Max, Monza and Massa
Claire Williams on Felipe Massa and 2017 driver plans
Romain Grosjean column: Speed, sponsors and scheduling
Keep up to date with all the F1 news via Facebook and Twitter