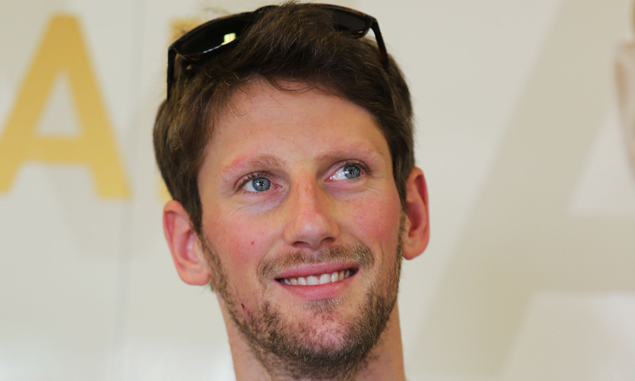 Romain Grosjean says he would like to race and win the Le Mans 24 Hours before he retires, Paris Match reports.
The 28-year-old Frenchman is entering his fourth Formula One season with Lotus F1 Team, partnering Pastor Maldonado for the second year.
"I'd like to win the Le Mans 24 Hours once before I hang up my helmet", Grosjean told French weekly Paris Match.
"This said, I plan on retiring definitively by the age of 40, that's for sure. I'll do something else in another industry.
"I really like finance, as well as high technology and gastronomy. I've actually become friends with renowned chefs like Guy Savoy, Joël Robuchon, Cyril Lignac or Akrame, who is one of Alain Ducasse's protégés. I really wanted to open a hotel with a restaurant, but they've told me it's pretty risky business."
Before embarking one day on this new endeavours, Grosjean is heading for Malaysia and the second round of this year's Formula One championship at Sepang.
After a torrid 2014 campaign, the Enstone-based squad seemed to have turn things around as both E23s made it to Q3 in qualifying for the Australian Grand Prix. However, Grosjean's and Maldonado's hopes of a strong race result proved to be short-lived on Sunday with both drivers retiring on the opening lap.
The Frenchman withdrew after he suffered a power loss on his engine while his Venezuelan team-mate was taken out of the Grand Prix by Felipe Nasr at Turn 2.
Click here for the full gallery from the Australian Grand Prix
Keep up to date with all the F1 news via Facebook and Twitter