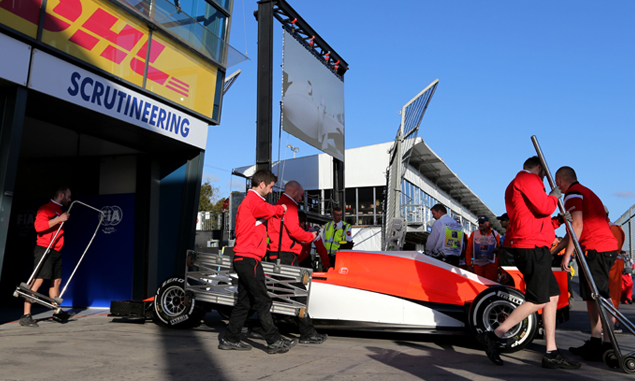 David Coulthard has labeled Manor's no-show in last weekend's Australian Grand Prix "a little bit Ponzi scheme" after neither Will Stevens nor Roberto Merhi were able to run at all.
The ex-Marussia squad only exited administration a month ago and was then engaged in a race against time in order to make it to Melbourne.
Having secured fresh investment from OVO Energy CEO Stephen Fitzpatrick, the British outfit did travel to Australia only to end up being confined to its garage. Indeed, a raft of issues, including software glitches on its Ferrari power units, eventually prevented the team from taking to the Albert Park Circuit at all.
Despite Manor being cleared of any sporting transgressions from the race stewards in Australia, Coulthard doubts the team actually stood any chance of competing Down Under.
"Before the event, I thought "wow that's impressive"," the 13-time grand prix winner told F1i. "On reflection, it does not look like they ever intended to run. So in a way, it's a little bit Ponzi scheme. You're promising something you cannot deliver.
"We're going to the first race, we pass the crash test… Therefore, it has been a bit economical with the truth because… if you go to a Grand Prix, you have to make yourself available to race."
Although Coulthard can see Manor's motive behind its actions, the ex-F1 driver also warns of consequences should the pattern continue.
"It was part of making sure they were there to secure scrutineering, to secure the legacy of the team. If that's what they had to do to survive, then they've achieved it. But you only have one chance to do that. Once you've cried wolf…
"Bottom line is that Formula One is not a charity, you don't get marks out of ten for efforts, you get points out of 25 for winning or losing."
Click here for the full gallery from the Australian Grand Prix
Keep up to date with all the F1 news via Facebook and Twitter