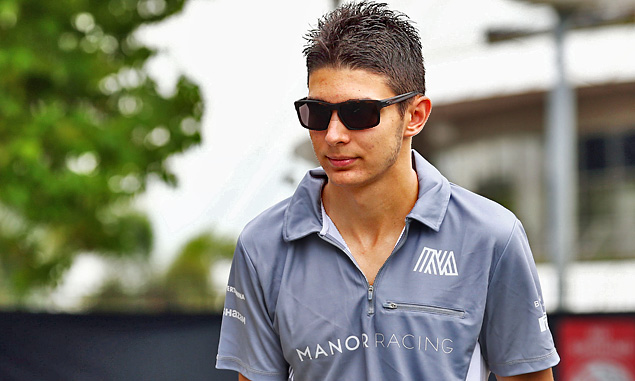 Three races into his Formula One career, Esteban Ocon says that his target is to learn as much as possible and not to compete with his Manor Racing team mate Pascal Wehrlein.
"I'm here to learn, first of all," Ocon insisted. "He's a great driver, he has been really quick all season. I've got a lot to learn from him.
"I don't see rivalry between us, it's fine.
"It is hard to come in mid-season. I have less experience than him. This makes things more difficult - he knows what he has to expect, I do not," Ocon told motorsport-magazin.com.
"I know that he is very good and I have to see what he does, to then improve myself can. But I see no rivalry. I look at what he does and learn from him.
"I need as much as possible to learn, and want the team satisfied with what I'm doing. That's the most important. If I do a good job, then the opportunities will come. At the moment I have to do the job here.
"I'm starting to feel more and more comfortable with the team and how Formula One works," Ocon continued. "The first day was the big surprise. I was just running around all day, it was really crazy. I had 18 media appointments in one day. That was really a lot and at the end of the day I was completely exhausted. I had expected that it would be a lot, but I really did not expect that."
It's always a shock for a driver used to winning races and titles in junior championships to come into Formula One and find themselves at the back of the grid where simply finishing in the points is a huge ambition, but Ocon is realistic about his current situation at Manor.
"This is not easy, but you have a different approach. When a driver comes to Formula One and immediately has a car capable of winning, that's crazy," he said. "I'm not so concerned about it. I have previously won two major championships, that ultimately paid off for me."
The big question is where Ocon's future lies, since he has strong ties with two of the leading manufacturers in the sport.
"My career is managed by Mercedes and I'm a Renault driver," he acknowledged. "More than that I can't say. I am very happy to be working for both. Both are very good teams. Both have won races and world championships. Therefore, it makes me proud that these two teams have put their trust in me.
"If I hand a good job, [a 2017 seat] will come automatically. That's what I'm focusing on at the moment. I am not under extra pressure, I'm only looking to the next race."
From the cockpit: Felipe Nasr on lights and shadows in Singapore
TECHNICAL ANALYSIS: Nicolas Carpentiers checks out the latest innovations seen in Singapore
2016 Singapore Grand Prix - Driver ratings
Keep up to date with all the F1 news via Facebook and Twitter