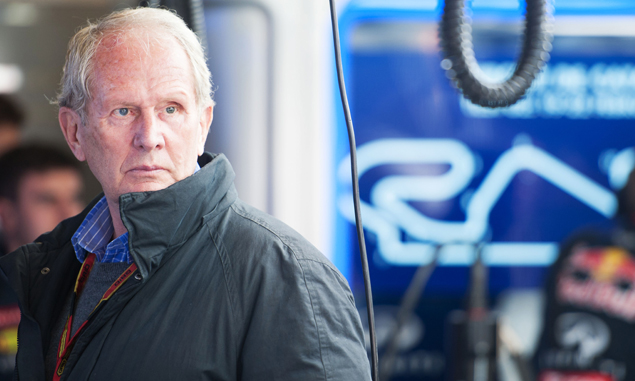 Red Bull advisor Helmut Marko claims there is "no chance" that Mercedes' rivals will reel in the defending champions under the current engine regulations.
The Milton Keynes-based squad has been quite vocal about the need to change the rules, with team principal Christian Horner asking Formula One's governing body the FIA to level the playing field in terms of engine performance.
Marko himself warned that Red Bull would pull out of the sport if the regulations did not evolve.
Mercedes has been the clear benchmark since the new V6 turbocharged hybrid power units were introduced last year, and already look set to repeat their title success in 2015 after dominating the field in Melbourne's season-opener.
"The crux of this whole power unit problem is that it was decided to freeze the development," Marko told Speedweek. "Whoever found themselves behind in preparing for this (turbo V6) concept has no chance of ever catching up."
The freeze was somehow lifted last winter when Mercedes' challengers found a loophole in the FIA regulations and were allowed to develop their engines during the season by using tokens.
However, the Red Bull advisor does not think these will be of much help when it comes to chipping away at Mercedes' advantage.
"Oh, forget the tokens."
"We at Red Bull do not believe that, with these restrictions in this form, any other manufacturer will ever catch up with Mercedes."
Click here for the full gallery from the Australian Grand Prix
Keep up to date with all the F1 news via Facebook and Twitter