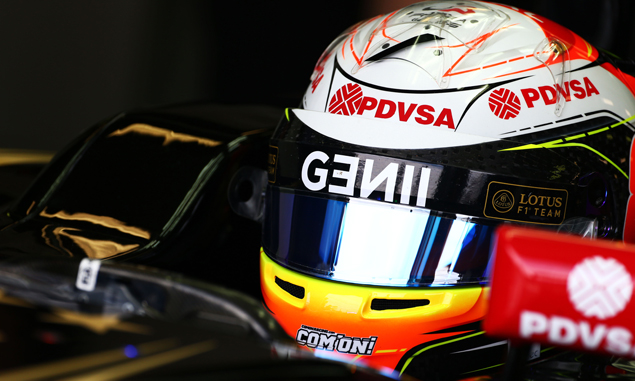 Romain Grosjean is confident Lotus can bounce back from its disappointment of Melbourne as the Frenchman eyes a "strong point finish" at next weekend's Malaysian Grand Prix.
Grosjean's race in Australia ended after only one lap when he started losing power in his E23 Hybrid during the formation lap. The 28-year-old then had a sluggish getaway off the line and was forced to crawl back to the pits where he eventually retired.
The Enstone-based squad actually experienced a dismal Sunday afternoon at the Albert Park Circuit with team-mate Pastor Maldonado crashing on the opening lap.
After a very tough 2014 campaign, Lotus could console itself with the pace shown by its new Mercedes-powered challenger as both drivers took part in the top-10 shootout for pole position on Saturday.
"We all have seen that this year's car is good – it has great potential – and we know we'll be delivering strong points finishes very soon, hopefully in Malaysia," said Grosjean.
"Our target for the early races is to be regularly in the top ten. We certainly demonstrated that in Albert Park and our race pace simulations were good so if we'd remained in the race we should have finished strongly.
"There's nothing to suggest this can't be the case in Malaysia and we really want to start scoring points.
Click here for the full gallery from the Australian Grand Prix
Keep up to date with all the F1 news via Facebook and Twitter