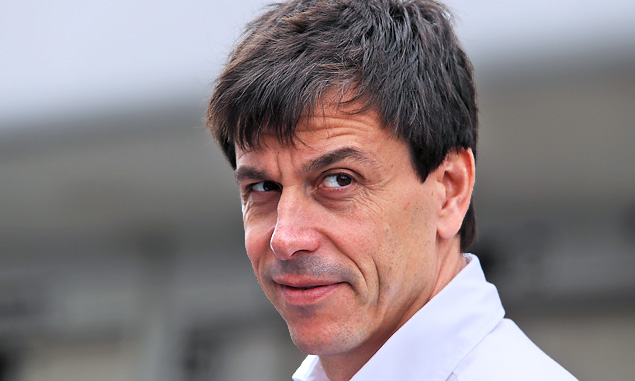 Mercedes boss Toto Wolff has admitted that the advantage his team has enjoyed over the rest of the Formula One grid in recent years has been cut back in 2016, despite the team clinching their third consecutive world championship title with four races to spare.
After Nico Rosberg won the Japanese Grand Prix with team mate Lewis Hamilton third, Mercedes came out of Suzuka with a 208 point lead over Red Bull putting them too far ahead of their rivals in the constructors championship to be caught in the remaining races of the season.
But despite this apparent huge margin, Wolff said that this year's title had been the hardest and proved that the other teams on the grid were gaining ground on Mercedes - but that this could all change again with the introduction of the 2017 technical regulations.
"It wasn't as dominant of a season as it was last year, and for me it's just the fact of diminishing returns with the stable regulation," he explained.
"It's what we always said, leave the regulations and leave the rules alone and the performance gap is going to shrink and eventually we're going to have some good racing.
"Then somebody else decided to invent something new for next year and then it's back to square one I guess."
Wolff admitted that the team had also had to turn down the power unit in the wake of Hamilton's costly engine failure in Malaysia, 40 laps into the 56-lap race in hot and humid conditions.
"We've taken the edge off in terms of performance from the engine in qualifying and the race," he agreed. "In the race it wasn't as big of a difference, it was a bit, and both of them were running the same modes, so there was no difference.
2017 F1 driver line-ups so far
Scene at the 2016 Japanese Grand Prix
Japanese Grand Prix - Quotes of the week
Keep up to date with all the F1 news via Facebook and Twitter