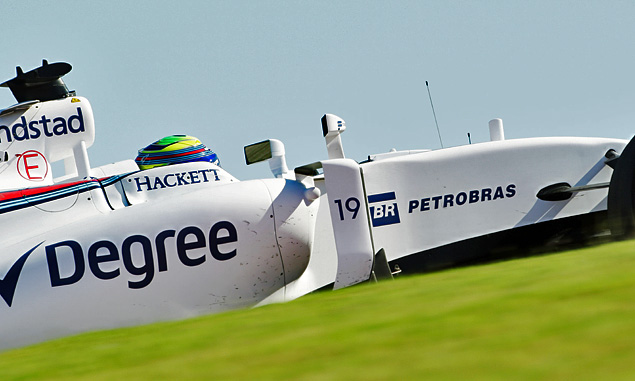 Felipe Massa admitted that Williams had been disappointingly off the pace on Friday during practice for the United States Grand Prix, despite what had initially appeared a promising showing for the team in the morning session.
"Maybe this afternoon is a little bit more representative than in the morning, not a great Friday to be honest if you see where we are."
Massa even found himself outpaced by a Renault and a Sauber in FP2, which definitely hadn't been in line with expectations for Friday's performance.
"We need to put the best car on the track: we cannot be slower than Renault, we cannot be slower than Sauber. We need to be as close as we can compared to Force India.
"We know they have a quicker car than us, but we need to try everything we can.
"That's why I'm saying that it's not a good Friday for us, so I hope we understand anything that didn't work that's supposed to be working, so we have the whole evening to try to put the best car on the track tomorrow.
"It's true that Friday we are always a little bit careful compared to the other teams, but anyway we need to be quicker and need to be more consistent, so it was definitely not a great Friday.
"Maybe we use a bit more fuel than the others, but we understand it's just counting the fuel and you understand where you are, and we are still not competitive anyway.
"The situation is not so easy, so we need to understand everything we can to try to improve the car for tomorrow, and try to make the car more competitive.
"We are 10 points behind [Force india] which is not a lot of points, but they are quicker here and they were quicker in the last race so we need to understand to be able to fight with them which is not easy."
PRACTICE REPORT: Rosberg leads Ricciardo and Hamilton in FP2
Silbermann says ... Taylor should take over F1
Romain Grosjean column: 100 races, now for the wins
PREVIEW: 2016 United States Grand Prix
TECHNICAL - Turbulent Jet Ignition: In the antechamber of F1 power
FEATURE: Where and why has Williams been caught out
Keep up to date with all the F1 news via Facebook and Twitter