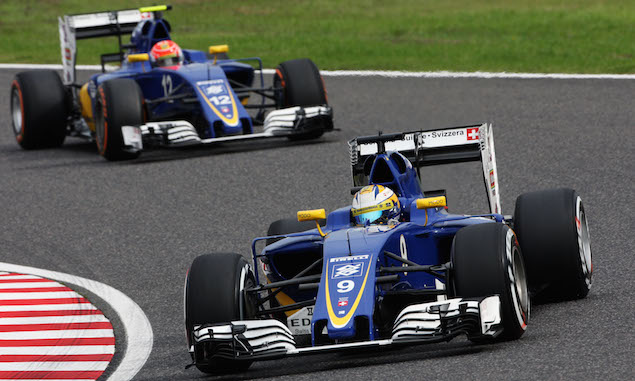 Sauber has confirmed that Jörg Zander will become its new technical director from the beginning of the 2017 Formula One season.
The 52-year-old is currently serving as Audi Sport's technical chief, having occupied that role since 2015.
Zander's appointment further highlights Sauber's recruitment drive after its change of ownership over the summer.
Since Longbow Finance took over the Swiss team, Xevi Pujolar has been signed as head of track engineering, Nicolas Hennel de Beaupreau as head of aerodynamics, and Ruth Buscomte as strategy engineer.
Zander is a familiar face in the F1 paddock, having previously worked at BAR, Williams, Sauber-BMW - he was Hinwill's chief designer in 2006-07 - and Honda.
"I am delighted to return to the Sauber F1 Team in my adopted home country of Switzerland," the German said. "After many years at the top level in endurance motorsport, I am very pleased to become Technical Director and to undertake the challenge with [team principal] Monisha Kaltenborn, the team, all the outstanding engineers and mechancis in the new era of Formula 1.
"The new Formula 1 regulations offer a great opportunity to point the way with innovations and technical creativity. One of my tasks will be to define a stable and efficient technical organisation that evolves the potential of creativity and, therefore, the basis for the development of successful Formula 1 cars.
"Initially we obviously want to improve and establish ourselves as a team in the mid-field. Overall it is a challenge which I await with excitement and enthusiasm."
Zander's arrival will fill a position that has been vacant since former technical director Mark Smith left Sauber on the eve of the current Formula One campaign.
INTERVIEW: Fernando Alonso: Why F1 is no longer just for heroes
F1i Classic: Brazil 1991 - Senna's pain and glory
FEATURE: Foul Play or Foul Language
Scene at the 2016 Mexican Grand Prix
Keep up to date with all the F1 news via Facebook and Twitter