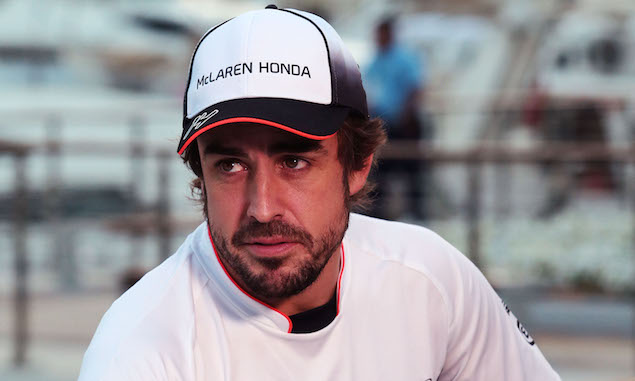 Fernando Alonso says he will win a third world championship in F1 before he races in the World Endurance Championship.
With Mark Webber retiring from racing this season, Alonso's comments in a video message to the Australian suggested he has a deal to race for Porsche in the WEC in place. However, when it was put to the Spaniard that it appeared only a matter of time until he moves across to endurance racing, Alonso insisted there is no firm timeframe for his future beyond F1.
"That's something I don't know either," Alonso said. "It's nothing new what I said in that message, which has become quite famous right now. I'm committed to F1 100% next year here with the team, and then in the future it's no doubt that it's a very attractive challenge, and very attractive thing to do, the 24 Hours of Le Mans, for me."
And Alonso says he is not ready to give up on winning a third world championship before turning his focus to a new challenge.
"I like the category, I like the cars, and as I said, it's a good challenge. But that future, I don't know if it means in two years' time, in five years' time, or in 11 years' time. I don't know yet. It's nothing new. The first thing that I want to do, and I will do, is to win a third world championship in F1, and then I see."
Grosjean column: Magnussen and THAT crash in Brazil
Chris Medland's 2016 Abu Dhabi Grand Prix preview
FEATURE: Hamilton v Rosberg: 2016 F1 drivers' title permutations
TECHNICAL: Under the skin of the McLaren-Honda MP4-31
Keep up to date with all the F1 news via Facebook and Twitter