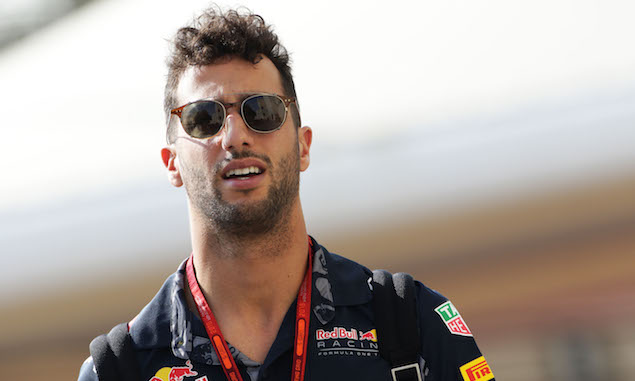 Daniel Ricciardo says he is pleased to have seen Red Bull's engine partner Renault deliver the performance gains it had promised for its power unit in 2016.
After a challenging 2015 campaign where progress was partly hampered by engine woes, the Milton Keynes-based outfit has bounced back in style this year, taking two wins and another 13 podiums en route to second in the Constructors' championship.
Meanwhile, Ricciardo secured third in the Drivers' standings with two races to spare. When asked whether Red Bull's significant improvement was more down to the chassis or the power unit, the Australian replied: "I honestly think 50/50."
"I really think our chassis definitely improved from last year. Low speed corners we got a lot better. This was a bit of a weakness I felt in 2015."
"But also the engine, the upgrades we had were working because if they said, in Canada we had the update, last year it was like we will get X amount of horsepower and we never got it. But this year everything they said was true, and it worked. So I would say both. That was nice!"
Looking back at his own season, Ricciardo was quick to identify the highlights in a campaign where the 27-year-old claimed his maiden career pole position, a fourth grand prix win, and another seven top-three finishes.
"The [biggest] achievement probably was the pole in Monaco. That was my first pole in f1, but to do it in Monaco as well was a little bit more rewarding. And then the other achievement to stand back on the top step, especially after a few races I felt…it could have been very easily a victory, so to do, especially in Malaysia was not a place I'd ever predict I'd do it, it has never really been my happiest track. Now of course I love it! I would not have expected it there so that was quite cool."
Grosjean column: Magnussen and THAT crash in Brazil
Chris Medland's 2016 Abu Dhabi Grand Prix preview
FEATURE: Hamilton v Rosberg: 2016 F1 drivers' title permutations
TECHNICAL: Under the skin of the McLaren-Honda MP4-31
Keep up to date with all the F1 news via Facebook and Twitter