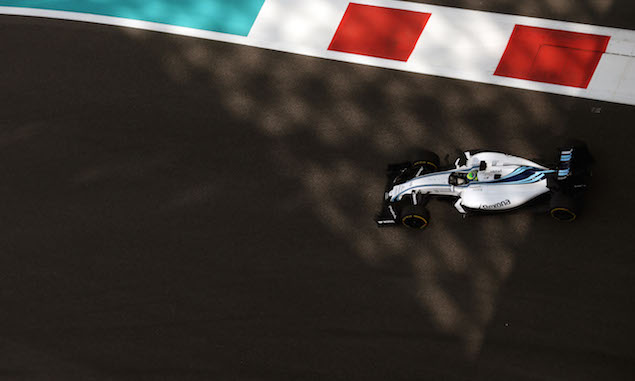 Felipe Massa says he isn't feeling a difference during his final race weekend as he focuses on the job at hand and expects retirement to sink in at the start of next year.
The Brazilian is taking part in his final race weekend at the Abu Dhabi Grand Prix before he retires from racing in F1. Having finished FP2 in tenth place on Friday, Massa says he is 100% committed to performing to his best rather than savouring the moment.
"For sure I would love to finish the last Friday first, unfortunately we are not," Massa said. "But anyway we were just trying to understand the car and trying to do the best that we can to understand the car on the new tyres but also on the long run to see if anything can be possible to do better this weekend than in the last few weekends.
"So we know it's not so easy but we will try and I will try everything that I can on my last race."
Asked if he was thinking about this weekend being his last as an F1 driver, Massa insists his focus is solely on preparing for the race.
"I didn't think about it, to be honest. When you are in the race weekend you are just thinking about the car, thinking about the set-up, so for sure I didn't even think about it being my last Friday. You just said about it now…
"Everything is going in a good way so I'm not feeling anything, but maybe when the season starts for sure you feel a little bit more.
"Maybe when you start next season and you're not there it will be something a bit strange and you're going to feel more than just now when it's the end of the season and everybody wants to stop, everybody wants to go home, everybody wants to relax and have some holidays or whatever. So maybe the beginning of the season will be a little bit more tough than it is now."
REPORT: Hamilton leads Rosberg by just 0.079s in FP2
Silbermann says ... Parting gifts galore
Grosjean column: Magnussen and THAT crash in Brazil
Chris Medland's 2016 Abu Dhabi Grand Prix preview
FEATURE: Hamilton v Rosberg: 2016 F1 drivers' title permutations
Keep up to date with all the F1 news via Facebook and Twitter