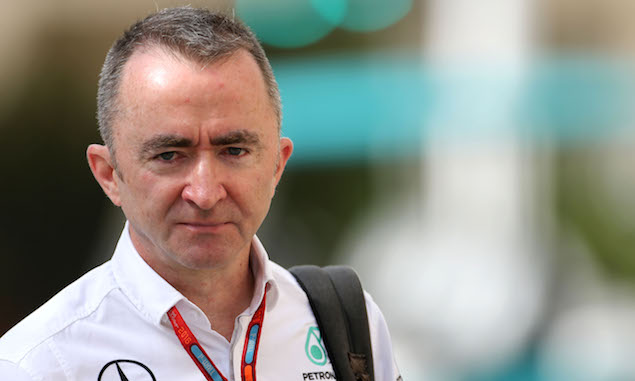 Mercedes boss Toto Wolff says Paddy Lowe's intervention on team radio during the Abu Dhabi Grand Prix was "the highest escalation" from the team.
Lowe took to team radio to tell Lewis Hamilton to increase his pace in order to ensure Mercedes won the race, as Hamilton was backing up team-mate Nico Rosberg in order to leave the German exposed to the threat from Sebastian Vettel and Max Verstappen behind.
With Mercedes still unsure whether to take any action regarding Hamilton ignoring instructions from the team, Wolff says the message from Lowe is the highest level of team order the team can use.
"Yes, Paddy with the instruction is the highest escalation we have in our rules of engagement," Wolff said. "We have invented those rules of engagement together, a while ago, on a table in Melbourne."
Wolff says he himself does not get involved with team radio messages because he doesn't trust himself if he was able to contact the drivers during a race.
"No, because I don't have a radio button to do that. I know myself and there is the risk I will do it, and I would have done on it several occasions in the past, and maybe regretted it afterwards … So, you need to know yourself, your skills and your strengths and weaknesses. And I know my weaknesses."
Abu Dhabi Grand Prix - Quotes of the week
DRIVER RATINGS: Abu Dhabi Grand Prix
Jenson Button's F1 career: 17 seasons, 15 wins
Keep up to date with all the F1 news via Facebook and Twitter