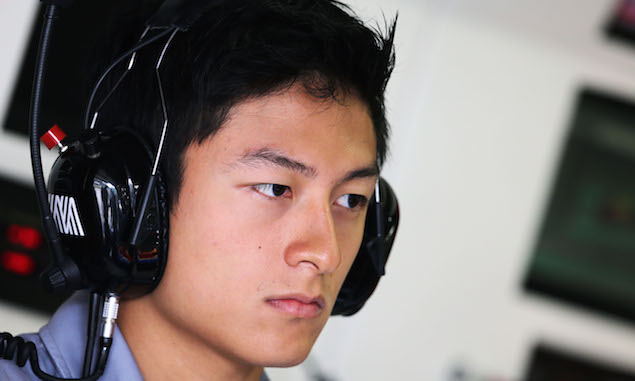 Rio Haryanto says any return to a race seat in F1 "has to be next year" having lost his Manor drive earlier this season.
The Indonesian driver was named as team-mate to Pascal Wehrlein in 2016, bringing significant backing from oil and gas company Pertamina to Manor. However, when the state-approved sponsorship was withheld during the middle of the season, Haryanto was dropped in favour of Esteban Ocon during the summer break.
With two seats currently available at Manor - where he remained reserve driver - and one at Sauber, Haryanto says he sees an opportunity to return to the grid in 2017.
"Of course there is a chance to get back again," Haryanto told Reuters. "We are working hard to get the seat back. It has to be next year."
And Haryanto's manager Piers Hunisett told the news agency he expects the driver market to move quickly once one of the final three seats are taken.
"There are three places left now," Hunisett said. "Once one gets done, everything else can go very quickly. We are just watching everybody.
"I'm quite positive we can do something. But things change very quickly in Formula One. I know we've still got huge support from Indonesia, the media and the fans. Sponsorship is ongoing,"
On the difficulty in fulfilling this year's sponsorship commitments, Hunisett says Haryanto has fresh interest from other backers having realised the challenges faced by the Indonesian government.
"When it comes to releasing the money, when you've got housing problems and education and health issues, it is difficult to justify. We have got some more leads now with other sponsors, non-government, where it's easier to work with.
"The good thing is that Rio is the only driver from Asia, so from a marketing point of view...up until Germany, we were just starting to make inroads into other markets -- China, Thailand, Malaysia. The interest was growing."
Technical analysis - Abu Dhabi
Scene at the Abu Dhabi Grand Prix
Abu Dhabi Grand Prix - Quotes of the week
DRIVER RATINGS: Abu Dhabi Grand Prix
Keep up to date with all the F1 news via Facebook and Twitter