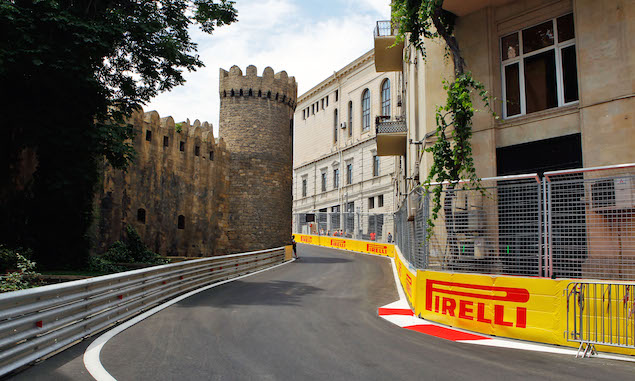 Baku City Circuit (BCC) executive director Arif Rahimov says the 2017 Formula One season "is the right time" to rename the 'Grand Prix of Europe' into the 'Azerbaijan Grand Prix'.
BCC hosted its inaugural F1 race last June, with Mercedes' Nico Rosberg claiming the fifth victory in his 2016 title-winning campaign ahead of Ferrari's Sebastian Vettel and Force India's Sergio Perez.
While the event was held under the 'Grand Prix of Europe' label this year, Thursday's meeting of the World Motor Sport Council confirmed it will be called the 'Azerbaijan Grand Prix' from 2017 onwards.
"For our inaugural event, we wanted to position our country as a part of Europe, our race as a European one and also to showcase our European mentality to the world and demonstrate our country's openness to foreign visitors who can easily visit and find comfort here," Rahimov said in a statement. "We now feel it is the right time to rename our race to the 'Formula 1 Azerbaijan Grand Prix'.
"After last summer's race, many F1 fans discovered that our society is closely linked to the European mentality but now we feel it is the right time to draw attention to the fact that the 2017 race is also set in Azerbaijan and will be named thereafter accordingly."
Baku organisers were also pleased to see the date of the 2017 Azerbaijan Grand Prix pushed back one week in order to avoid clashing with next year's running of the Le Mans 24 Hours.
Technical analysis - Abu Dhabi
Scene at the Abu Dhabi Grand Prix
Abu Dhabi Grand Prix - Quotes of the week
DRIVER RATINGS: Abu Dhabi Grand Prix
Keep up to date with all the F1 news via Facebook and Twitter