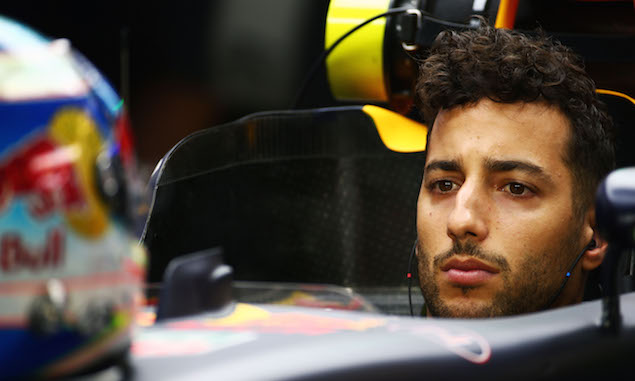 Daniel Ricciardo admits he felt the strain of a record 21-race F1 season this year as energy levels started to drop late on.
The F1 calendar exceeded 20 races for the first time in history this year, with the addition of the Grand Prix of Europe in Baku and the return of the German Grand Prix after a year off. While the calendar was confirmed in December of last year, meaning drivers and team members had time to prepare, Ricciardo said when he reached the 20th race of the season he found the schedule starting to take its toll.
"We knew going into 2016 that it was the longest season ever with 21 races and whatnot, but it's definitely felt like that the last couple of races," Ricciardo wrote in his Red Bull blog. "I was going alright energy-wise until I got to Brazil, and then you realise that it's all catching up with you.
"More races is cool and everything, but it's the other things once you get out of Europe and head to all the flyaways, back-to-backs, the time away from home … it'll be good to get that downtime."
And Ricciardo says his own personal schedule now incorporates time to rest and recharge, such is the nature of the F1 calendar.
"You get smarter with how you handle the back-end of the season, and my approach has definitely changed over the years. Before I got to F1 it was train every day, train as hard as you can and work as hard as you can, but with 21 races these days, there's no way you can do that.
"Pre-season is the time of the year when you can set yourself up for what's coming, and I hit it hard then. I then have a proper training block or training camp in August after our mid-year break, and the rest of the time you're just managing, taking care of yourself without over-training.
"Mondays after races now, I do absolutely nothing. Recharging is more important than squeezing in another session. This year we had Canada straight before Baku, a back-to-back, so that was pretty hardcore with the travel time and time zone changes, probably the hardest one we've done.
"So more races are fun, but how you handle them means you need to change the way you think a bit."
Nico Rosberg retired from F1 with immediate effect after winning this year's drivers' championship, saying he was unwilling to make the same sacrifices required to try and defend his title with a young family to think of.
Mercedes: The candidates to replace Rosberg
From the cockpit: Felipe Nasr on his second set in F1
F1i Classic - Bowing out on a high
Silbermann says... Respect to Rosberg
Keep up to date with all the F1 news via Facebook and Twitter