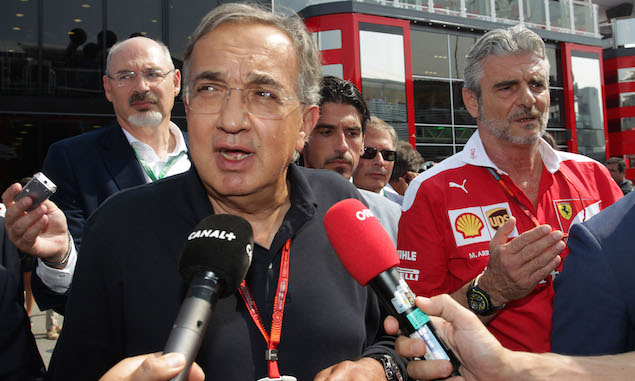 Ferrari president Sergio Marchionne insists he will be patient with the team's new technical line-up following the departure of James Allison this year.
Allison left Ferrari at the end of July having formerly been technical director at Maranello, with Mattia Binotto taking over the role. The change came in the middle of what ultimately proved to be a winless season for the Scuderia, with the team having originally been targeting a championship assault in 2016 after three wins the previous year.
Marchionne believes Binotto's experience - having previously been Chief Operating Officer, Power Unit - stands him in good stead to lead the technical team and says he has been encouraged by what he has seen so far but is willing to be patient.
"I think the change in August represents the beginning of the refounding of our sport management," Marchionne said. "We need to give the guys time: they are working very well and we will see what they bring us, but I believe this is the solution.
"I have utmost faith in Mattia Binotto, for what he has been able to do in his career with Ferrari and what he is doing now managing the technicians."
Ferrari finished 2016 in third place in the constructors' championship with 398 points, some 70 points adrift of Red Bull. The team is set to continue with the same driver line-up of Sebastian Vettel and Kimi Raikkonen for a third year next season, with Vettel playing down links to the vacant seat at Mercedes.
Mercedes: The candidates to replace Rosberg
From the cockpit: Felipe Nasr on his second set in F1
F1i Classic - Bowing out on a high
Silbermann says... Respect to Rosberg
Keep up to date with all the F1 news via Facebook and Twitter