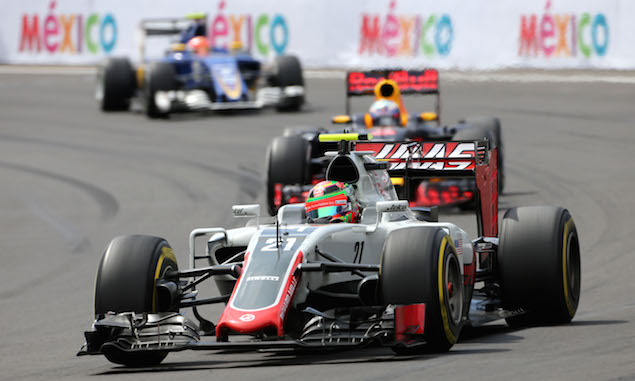 Esteban Gutierrez says "the world has a very bad memory" as his achievements before Formula One have been quickly forgotten.
The Mexican won the 2010 GP3 title and also picked up multiple race victories as he finished third in the GP2 standings two years later before making his F1 debut in 2013. However, since then Gutierrez has scored on just one occasion from 59 races across spells at Sauber and Haas, and after losing his seat this year feels he should get more credit for his results before reaching F1.
"It is a big challenge because my most difficult years have been in Formula One," Gutierrez said. "I have won a lot of races and podiums but the world has a very bad memory. They remember what we did in the last few years and races in Formula One."
While he feels his qualifying performances - where he pushed Romain Grosjean hard - should point to greater potential than he gets given credit for, Gutierrez admits only he can change people's opinions.
"Even though it is like that I am sure the experts which are making a big analysis are considering [my performances]. It is a fact. But it has made things not very easy to handle.
"I can come back to the same things, this is the way it has been and I don't my blame anyone as I take fully responsibility. It is the way it has been in my career so I will take it as an experience and move forward to do even better."
2016 team-by-team review: Part two
2016 team-by-team review: Part one
Andrew Green: Force India's smooth operator
Keep up to date with all the F1 news via Facebook and Twitter