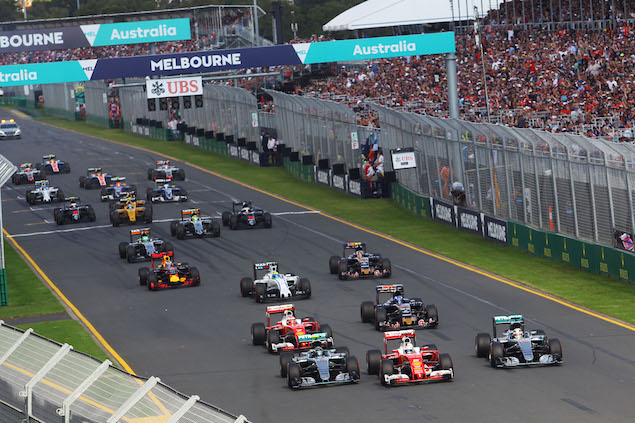 The FIA has warned circuits due to host Grand Prix events in 2017 that they will need to prepare for much faster cars this year, and must make specific alterations to circuits in time for the races.
Formula One's governing body is in the process of writing to every host venue on this year's calendar with details of specific steps that need to be taken as a result of the changes to tyre and downforce regulations.
The new rules could mean cars will be three to four seconds a lap quicker than last year's models, with more corners being taken flat-out.
"Every single team has been asked to provide simulations for their 2017 cars," said Laurent Mekies, safety director for the governing International Automobile Federation (FIA).
Merkeis was delivering the annual Watkins lecture at the Autosport International Show in Birmingham on Friday.
"We've used these simulations to feed our simulation software, we therefore simulated every single track with the 2017 cars, so much higher cornering speeds - up to 40kph faster in high speed corners.
"Every single track is receiving from the FIA a requested upgrade based on that work," he added. "That process is ongoing. We are doing it in the order of the championship and therefore not all the tracks have received it yet."
As a result of the guidance, Melbourne's Albert Park circuit has already taken steps to replace tyre walls in turn 12 with safety barriers, and will double the depth of tyre walls at turns 1, 6 and 14.
GALLERY: F1 drivers' wives and girlfriends
Keep up to date with all the F1 news via Facebook and Twitter