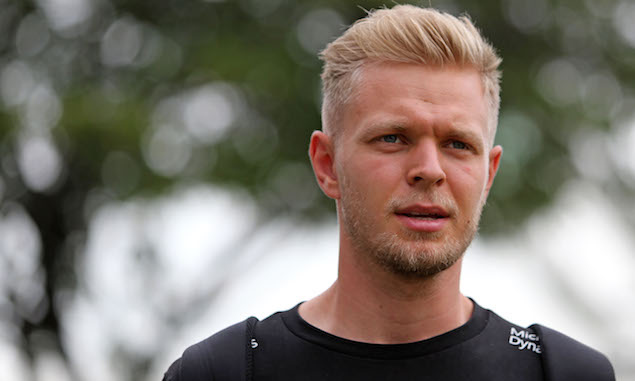 New Haas recruit Kevin Magnussen believes that modern-day Formula One has become too much about making compromises, so much so that it has become 'easy' when compared with lesser championships of the past.
"I think in Formula One as it is now, you always have to compromise your driving style," Magnussen said.
"It's very much about compromise, and finding a good balance between things and not getting everything out," he explained. "There's no risk anymore - at the moment, not anymore.
"It's not like you're pulling everything out of your lap, you put it in place and get it right. It's not like many other race cars I've driven where you really pull it out."
The Dane, who made his début in Formula One in 2014 at McLaren with second place in the Australian Grand Prix, spent last season at Renault and this year will join Romain Grosjean at Haas F1.
The 24-year-old said that he's hoping that changes to tyre and downforce regulations this year will improve the racing in Formula One
"With bigger tyres and more downforce, it should be better," he said. "These cars are a little bit overpowered for what we have.
"It's always sliding, we always have too much wheelspin. It doesn't ever feel like you're glued to the track. It's so easy to get to the limit."
"[It's] a bit like driving Formula Ford, where you're always sliding and always on the limit," he suggested. "Formula Ford made easy by power steering [and] tyre warmers."
GALLERY: F1 drivers' wives and girlfriends
Keep up to date with all the F1 news via Facebook and Twitter