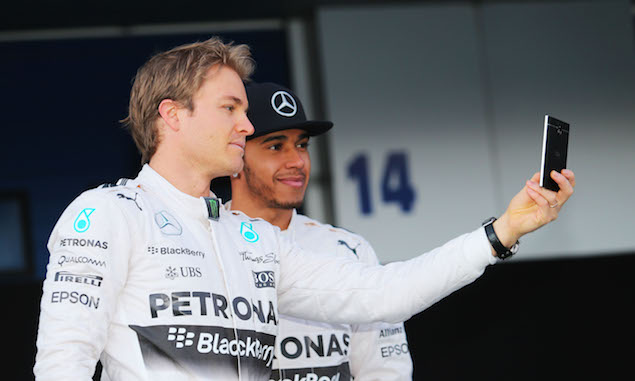 Nico Rosberg says 2015 will be "the rematch" between himself and Lewis Hamilton in the fight for the drivers' championship.
Having led the standings for the majority of the season, Rosberg was beaten to the title by Hamilton last year as his team-mate eventually took 11 victories on his way to his second championship. Rosberg says the feeling of disappointment has motivated him over the winter as he prepares himself for another battle with Hamilton.
"It's been a great winter, although it has actually seemed very long to me," Rosberg said. "The lucky thing about this sport as a driver is that you get a lot of down time between each season to rest, recharge, spend time with the family and really hit the training hard. But now I am eager to get back to work and go maximum attack for another season.
"I know the feeling of winning and of fighting for a Championship after last year - but I also know the feeling of not winning in the end and I don't want to repeat that. It's an extra boost and it gives me so much motivation for the year ahead.
"I'm so proud to be in this moment with the team - coming off the back of a fantastic year, putting the Silver Arrows right back at the front where they belong. It will be massively tough to repeat what we achieved in 2014 but we all want to keep that momentum going and to dominate the sport for many years to come. We know the opposition will be right there, so we have to keep pushing flat out to have any chance of doing that. Nothing is for certain but, whatever happens, I know it will be another great battle with Lewis. This year is the rematch for me and I'm massively motivated for it."
Follow Jerez testing live here
Click here for the full gallery of the Mercedes W06 at Jerez
Keep up to date with all the F1 news via Facebook and Twitter