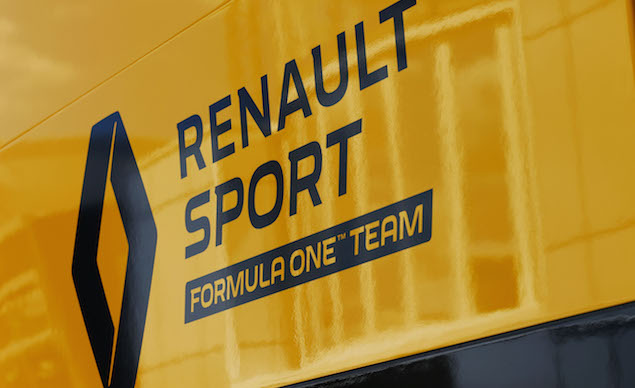 Renault has announced that it has secured a new partnership with Spanish insurance company MAPFRE for the upcoming Formula 1 campaign.
The brand's logo will feature on the livery of the French manufacturer's 2017-spec challenger, the R.S.17, which will be unveiled in London this afternoon.
"I'm very pleased that MAPFRE is making its Formula One debut with us," Renault Sport Racign managing director Cyril Abiteboul said. "MAPFRE is targeting expansion on a global level and our F1 team is an excellent platform to reach this objective.
"It is a great brand with a solid understanding of sponsorship; it is well equipped to add value to their partnership with us. We hope to reward them in 2017 with a strong step forward in performance.
"Finally, historical affinities between Renault, F1 and Spain are once more alive thanks to this partnership."
Technically, MAPFRE will not appear for the first time in the sport, as it already sealed a one-race sponsorship with Brawn GP for the 2009 Brazilian (see picture below).
That proved to be a clever decision with Jenson Button wrapping up that year's title on that particular Interlagos weekend.
GALLERY: F1 drivers' wives and girlfriends
Keep up to date with all the F1 news via Facebook and Twitter