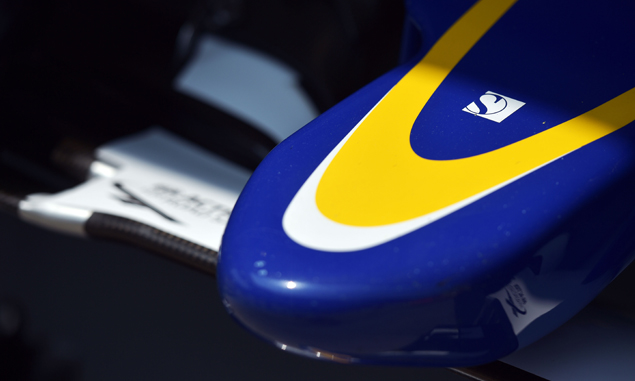 Fresh off its second double points finish of the season at Shanghai, Sauber looks to carry the momentum into this weekend's Bahrain Grand Prix thanks to a series of aerodynamic upgrades.
Both Ferrari-powered C34s showed promising pace in China with Felipe Nasr claiming eighth on race day, two spots ahead of team-mate Marcus Ericsson. The Hinwill-based outfit currently sits fourth in the Constructors' standings, in front of four-time world champions Red Bull.
Mindful of Formula One's relentless development pace, Sauber Head of Track Engineering Giampaolo Dall'Ara reveals his team will bring some evolutions to its 2015 challenger at Sakhir.
"The (Bahrain International) Circuit is fairly different in terms of layout and the ambient temperatures will be appreciably warmer compared to the last race in Shanghai," he said.
"Aerodynamic efficiency, strong braking and power output will play a major role, and Sauber is aiming to further progress with upgrades on the C34-Ferrari, especially on the aerodynamic side."
Although this is Nasr's maiden F1 season, the 22-year-old Brazilian has previous experience from Bahrain International Circuit, having already competed there during his junior years.
With qualifying and the Grand Prix set to take place under the Sakhir floodlights, the Sauber rookie can also boast his night racing pedigree.
"It is a track which I am familiar with, as I have raced there often," said Nasr. "It can be positive for us that the circuit has a few straights due to our high top speed.
"It is not my first night race, as I did one in Abu Dhabi during my GP2 Series season. I am looking forward to it, and I hope we can keep the momentum from China."
Team-mate Ericsson is equally buoyant about his squad's Sakhir prospects after last weekend's strong showing.
"I am looking forward to the first night race of the season," said the 24-year-old Swede. "It is always spectacular and good fun. Bahrain is a track I know very well from previous racing series, and I have been there quite often.
"Especially with the strong package and after the good result in China, we need to build on that and continue to fight for points. I feel confident we will also be able to be competitive there."
Click here to look under the skin of the front-running 2015 cars 
Keep up to date with all the F1 news via Facebook and Twitter