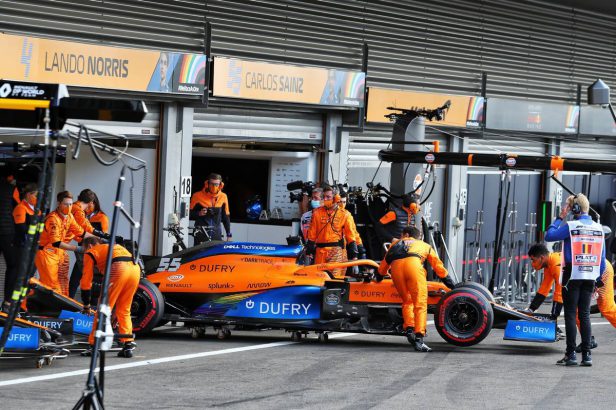 Carlos Sainz (DNS): 7.5/10
Poor Carlos Sainz. He seems to have no luck at all when it comes to the Belgian Grand Prix, having failed to finish in four of the last six races at Spa. This time he didn't even make it to the grid, after being forced out by an exhaust failure that couldn't be fixed in the time available. It's a shame as it it had been looking very promising for the Spaniard, with a consistently solid top ten performance throughout qualifying leading to an appearance in Q3 and seventh place for the race that he was ultimately unable to take up. To be honest it's unlikely that he would have been able to do much better than pick up the odd position or two on Sunday given how the others around him fared, but it would have been nice to see him try his best if the technical gremlins hadn't intervened.

George Russell (Retired, Lap 9): 7/10
Another driver who had an unfair serving of bad luck this week was George Russell, who was just in the wrong place at the wrong time on Sunday when Antonio Giovinazzi went off just ahead of him on lap 9. There was nothing Russell could do to avoid the errant tyre that bounced into into his path and knocked him out of the race. Actually, scratch what we just said about bad luck: Russell was very lucky indeed to walk away from such a serious incident completely unharmed, to the relief of everyone watching. Up to then it hadn't been a particularly strong event for Williams whose 'draggy' car simply doesn't suit the sweeping Spa circuit, so it's to Russell's immense credit that he managed to get through to the second round of qualifying and put the Ferraris ahead of him under pressure, although he lost some of that hard-gained ground at the start of the race.