Daniel Ricciardo (P4, 12 pts): 9.5/10
Daniel Ricciardo is having a wonderful run of form at the moment: fourth at Spa, sixth at Monza, and now fourth again in Mugello. It looked like he was on for his maiden podium for Renault - with tattooing consequences for team principal Cyril Abiteboul - until Alex Albon proved too strong at the final standing restart and succeeded in taking the position away from him, much to the Aussie's annoyance and the probable relief of his boss. But it was still a great result, especially given a somewhat inconsistent time in practice had left him just scraping into the final round of qualifying where he picked up eighth place on the grid. The events of the start of the race quickly handed him two additional positions, and he survived the first standing restart before going on to pick up two more spots with passes on Sergio Perez and Charles Leclerc. He gained a further position during the mid-race pit stops by pulling off the undercut on Lance Stroll, and briefly got the better of Valtteri Bottas at the second standing restart. Inevitably Bottas got that back, and then it was Albon's turn with eight laps to go; but it had nonetheless been a great performance by Ricciardo.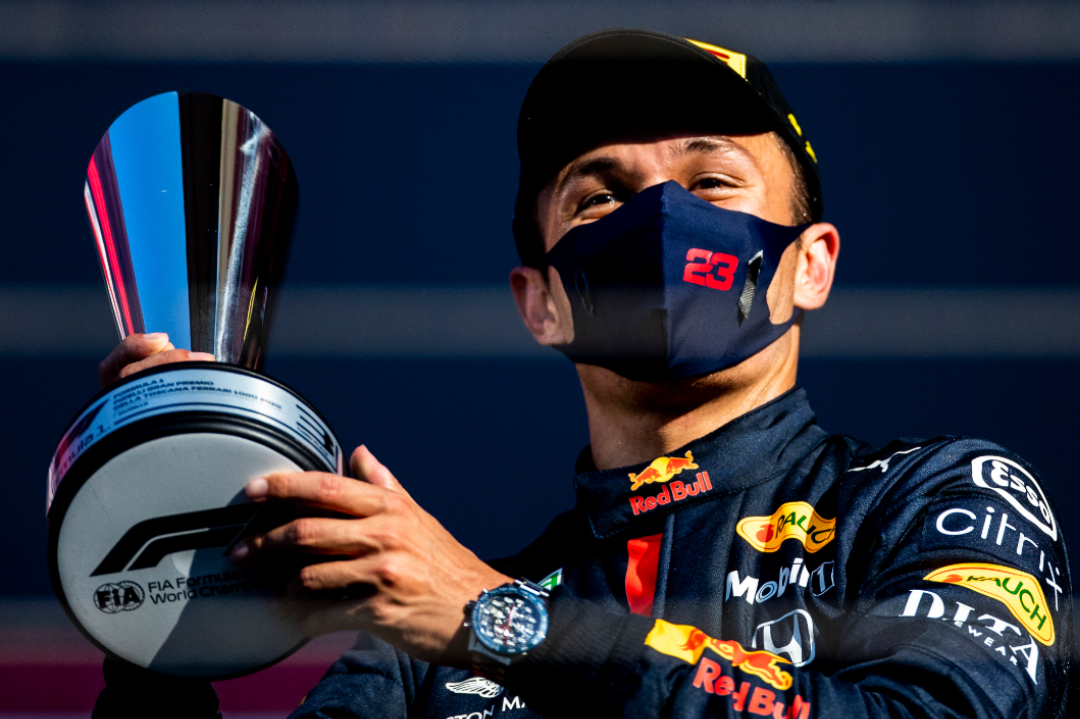 Alexander Albon (P3, 15 pts): 8.5/10
Alex Albon should have picked up his first F1 podium position before now (let's not mention the events with Lewis Hamilton in Brazil), so it's great to see that oversight finally addressed this week in Mugello. And it was an all-round podium-worthy performance as well, one that should finally quell (for a time at least) those incessant rumours that his seat at Red Bull is at risk. This week Albon delivered everything that he was asked for by the team, upping his game to put himself alongside his team mate on the second row of the grid for the race where he could finally play a full role in team strategy rather than leaving Max Verstappen fending for himself. Ironically, it turned out to be Verstappen who was missing in action after losing engine power at the start and then stuck in the gravel. That actually seemed to take some of the weight off Albon's shoulders and he was free to run things his way after that, soon getting his own back on Charles Leclerc who had jumped him at the start. The first of the standing restarts then cost him more positions, but Albon kept his head and worked his way back up, pursuing Lance Stroll until the Racing Point crashed out on lap 43. The final restart was his best and it put him in a position to pick off Ricciardo; in so doing he became the first Thai national to secure a podium in the history of Formula 1.