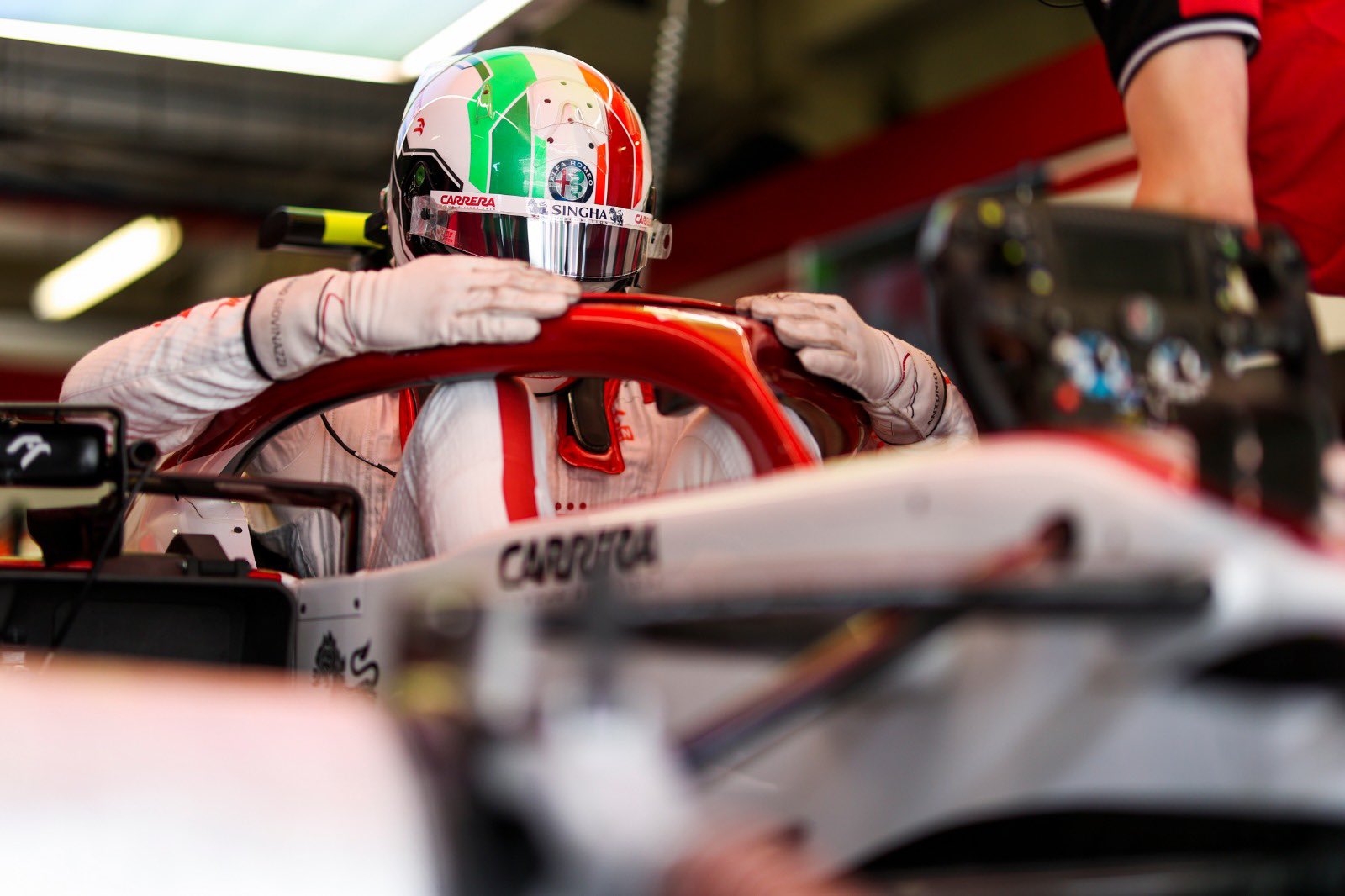 Antonio Giovinazzi (P12): 7/10
Antonio Giovinazzi had the disadvantage of missing out on FP1 when Alfa Romeo handed some track time to reserve driver Callum Ilott. But while the Italian was only 17th fastest in the afternoon it was still close to the benchmark set by Kimi Raikkonen, so it appeared to have been no great handicap. By the time it got to qualifying, Giovinazzi had got the upper hand over his team mate and came close to breaking into the final round before settling for 12th on the grid. On Sunday escaped a very premature finish to the race when Raikkonen rear-ended him on the main straight at the end of the first lap. While the Iceman's car was too badly damaged (not to mention beached in the gravel) to continue, Giovinazzi escaped serious harm and was able to continue, although he found himself stuck in place for pretty much the entire afternoon: "Nothing really happened in the front which made it really difficult to break into the points," he said. "I started 12th and finished there. I still had a fun race, some battles with [Fernando] Alonso and [Sebastian] Vettel which kept me busy."

Carlos Sainz (P11): 7.5/10
While he ended up missing out on the top ten for the first time this season, Carlos Sainz actually had a better weekend than his final result might suggest. He was fourth quickest in Friday afternoon practice ahead of Charles Leclerc, and the pair were well matched and in the top seven again on Saturday morning. Sainz then got the upper hand in qualifying and took fifth place on the grid for Sunday's race while Leclerc was one row behind in eighth. Sainz got an initial jump on Sergio Perez at the start but lost the position when the race restarted following an early safety car, and both men were then ambushed by a flying Lando Norris. But it was the early pit stop on lap 21 that really undid Sainz' day: the first car to make a stop, it dropped him to 15th. While he won back all those positions by lap 42 his choice to switch to mediums for such a long second stint took its toll and by the final ten laps he was a sitting duck to Fernando Alonso, Daniel Ricciardo and Pierre Gasly which left him just shy of points. "We tried the undercut by changing quite early onto the medium and it didn't work," he sighed. "From there on, it was a big struggle to make it to the end with that compound due to the graining."