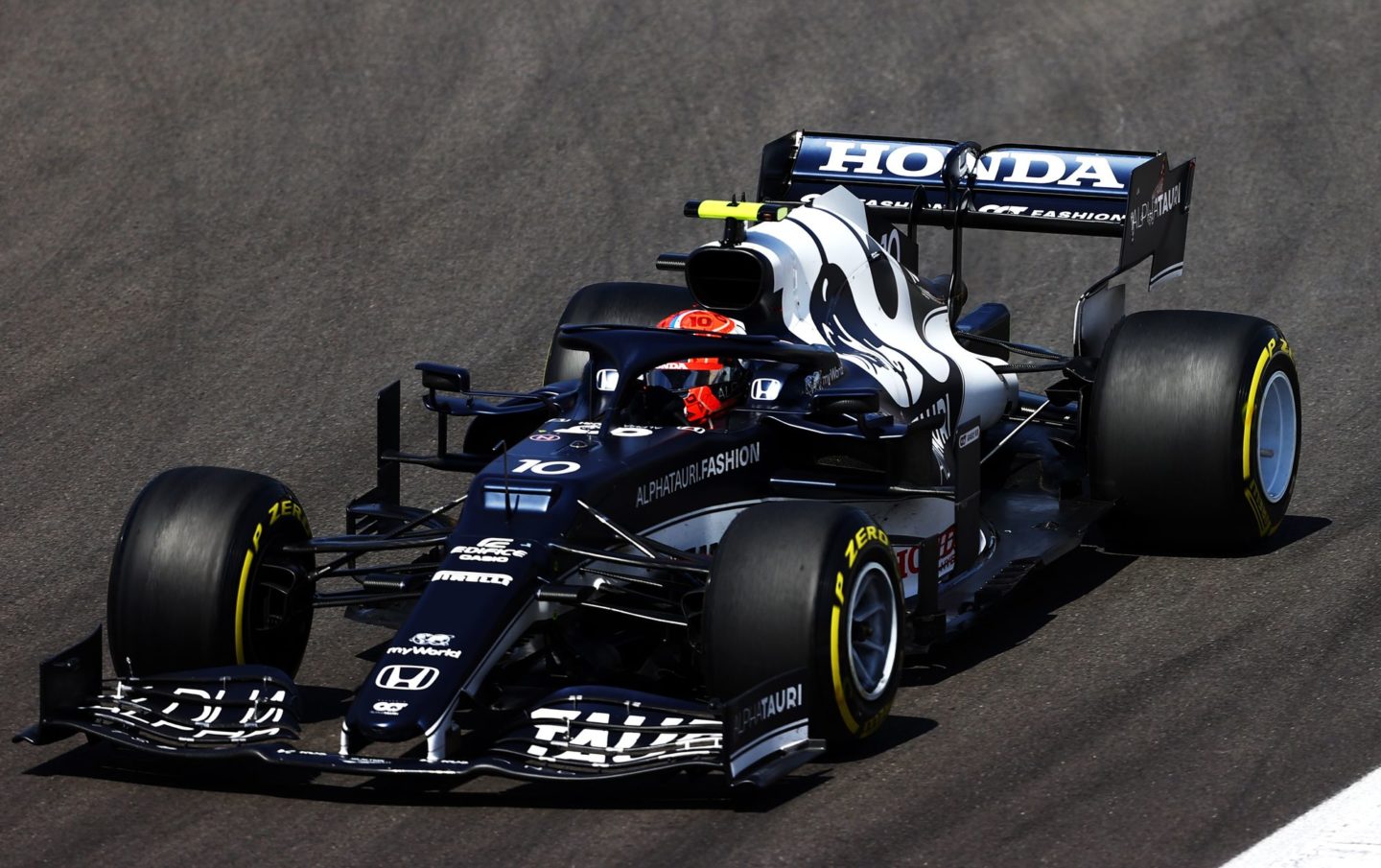 Pierre Gasly (P10, 1 pt): 7/10
Pierre Gasly enjoyed a solid, consistent weekend in Portugal, starting with a top six performance in first practice on Friday morning. He continued in a similar vein right through to the final round of qualifying in which the AlphaTauri driver secured a respectable ninth place on the grid, which he held on to during the opening stint of Sunday's race. His pit stop on lap 24 then dropped him out of the points, and a lack of grip in slow speed corners left him vulnerable to attack from Esteban Ocon on lap 34. Daniel Ricciardo later got the better of him on lap 48 and then a charging Fernando Alonso also got past on the very next lap. However a combination of late mid-race pit stops and a pass of his own on a waning Carlos Sainz with two laps to go saw him claw his way back into the top ten by the time the chequered flag came out, allowing Gasly to claim a hard-fought championship point for his efforts this weekend.

Daniel Ricciardo (P9, 2 pts): 8/10
After the grave disappointment of Imola where he had been comprehensively out-classed by his McLaren team mate Lando Norris, Daniel Ricciardo initially looked back on track this weekend and he finished Friday significantly faster than Norris in FP2. The last thing he expected was to miss the cut at the end of the first round of qualifying, leaving him in 16th place on the grid for the start of the race. Ricciardo was angry with himself, but applied that rage in the most constructive way possible by picking up two places on the opening lap and then benefitting from Kimi Raikkonen's retirement. He was able to dispatch Antonio Giovinazzi and George Russell at the restart, and dispensed with his old Red Bull partner Sebastian Vettel on lap 18. An extended first stint saw him rise as high as fifth before pitting on lap 41 after which new tyres allowed him to pass Pierre Gasly. While he couldn't fend off Fernando Alonso, he had the satisfaction of passing Carlos Sainz when the Ferrari's tyres reached end-of-life status with three laps to go, handing Ricciardo an extra point for ninth place.