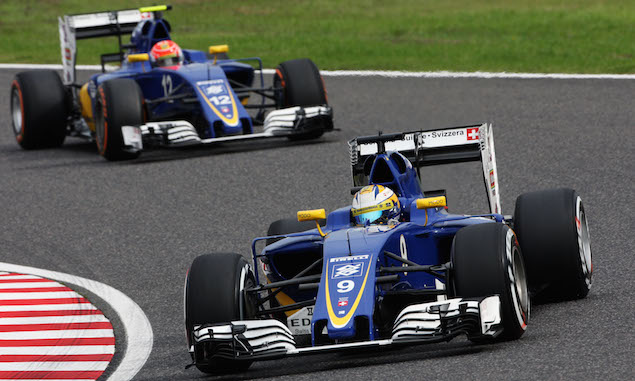 10. Sauber - 5.5/10
Another season of struggle for Sauber, a team which can only point to three really competitive races in the past three years. After taking its chances early in 2015, this season was much more difficult and saw the team scrape over the line to beat Manor in the constructors' standings.
Continuity in the form of Felipe Nasr and Marcus Ericsson ensured the team should be in position to take advantage of its opportunities, but financial concerns severely limited the development potential as the team started the season with an uncompetitive car which was largely unchanged from its 2015 model.
Sauber appeared to be simply worrying about survival and it was an outlook which overshadowed its approach to racing. It wasn't until the takeover by Longbow Finance in July that the mood lifted and the focus suddenly appeared to shift, with a few upgrades being produced and new recruits immediately strengthening the team.
The additions came in with Sauber needing to overhaul Manor and therefore were forced into taking a more aggressive approach to each weekend. It was an approach which paid off, with 11th place for Ericsson in Mexico - the first time the team had achieved that result this season - being followed by Nasr's ninth place in the chaotic Brazilian Grand Prix. It's an approach that was required from a much earlier stage.