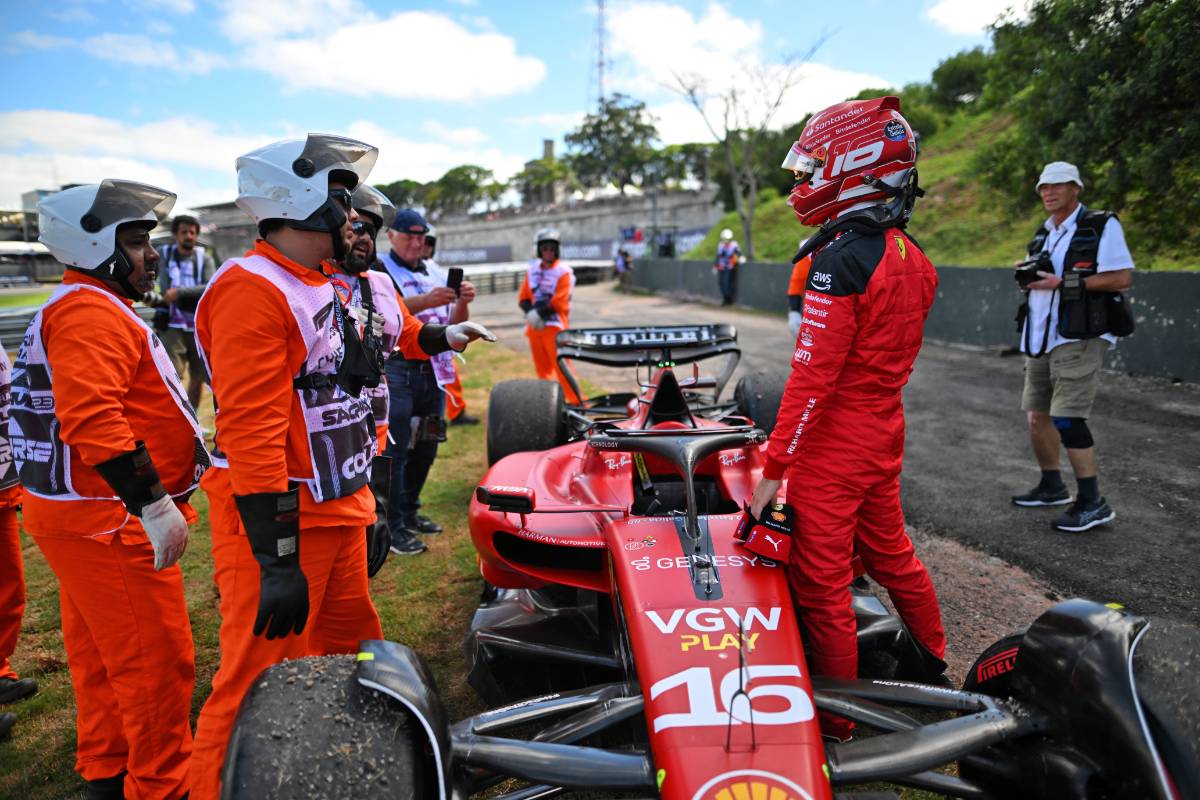 Charles Leclerc (Sprint P5, GP DNS, 4 pts): 7.5/10
Having survived the terrible conditions at the end of Friday's qualifying to secure himself a front row starting spot for the Grand Prix, Leclerc then put in a measured performance on Saturday to maximise the Ferrari package by managing the engine and keeping car temperatures under control. Nothing too eye catching, and the team really seemed more focused on the main race. Unfortunately Leclerc didn't make it to the start line on Sunday after a power steering and engine issue spun him off on the formation lap, so we'll never know what he could have done given the chance.
Alexander Albon (Sprint P15, GP DNF, 0 pts): 6/10
One of the weakest weekends of the season for Alex Albon and for Williams as a whole. Failing to get the right set-up for the car in the only free practice session pretty much irretrievably compromised Albon's qualifying and Sprint outings: Albon explained that the tyres were overheating because cars were running so close together. On Sunday he hit an altogether different and more brutal problem when an unexpectedly good start saw him get caught up between two Haas cars into the first corner, triggering a multi-car incident. Albon came out of it the worse with a hard hit into the barriers at turn 1.