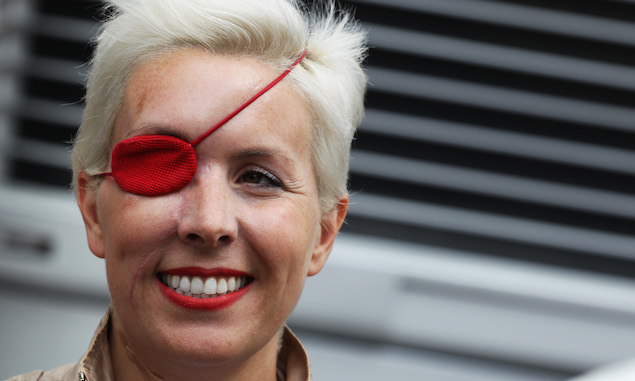 No action will be taken against Marussia over the serious testing crash suffered by Maria de Villota in 2012.
Marussia test driver de Villota was driving the team's F1 car for the first time at Duxford Airfield in July 2012 when she hit a support truck, suffering severe head and facial injuries which resulted in her losing her right eye. De Villota died in October 2013 with a forensic doctor telling her family it was "as a consequence of the neurological injuries she suffered".
Following an investigation by the Health and Safety Executive (HSE), it has been announced that there will no action taken against Marussia - which was run by Manor Grand Prix Racing at the time - for the incident.
"The investigation is now complete and no enforcement action is being taken," an HSE spokesperson said. "Both the company [Manor Grand Prix Racing] and the DP's [deceased person's] family have been informed."
De Villota hit the rear of the support vehicle after returning to the pits following a test run at the airfield in Cambridgeshire. Marussia said an internal investigation soon after the crash "excluded the car as a factor in the accident".
Click here for a look at some of the best quotes from the Monaco Grand Prix weekend
Keep up to date with all the F1 news via Facebook and Twitter