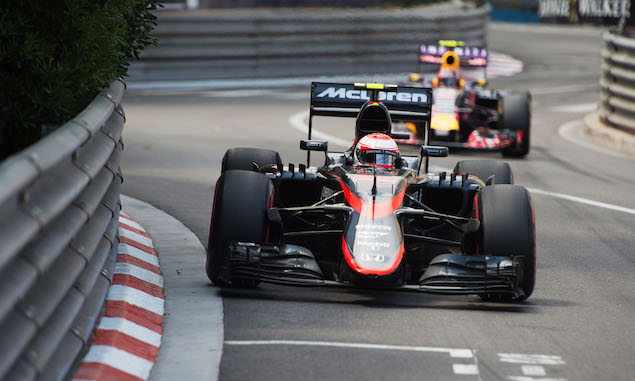 Eric Boullier says McLaren has "far greater" ambitions than finishing in eighth place, but believes the Monaco Grand Prix hints at a successful future with Honda.
With Honda returning to F1 as engine supplier to McLaren at the start of this season, 2015 has so far been a difficult year for the team as a number of performance and reliability issues left it comfortably off the pace in Australia. However, since the first race the improvement has been clear, with one car in Q2 in Bahrain, both cars in to the second part of qualifying in Spain and then the first points of the season in Monaco.
Jenson Button finished eighth in Monte Carlo and racing director Boullier says the team doesn't view the result as a success but more an indication that its belief in the Honda partnership is well-founded.
"Since the beginning of the season we've been consistent in our messaging: we're all working extremely hard, and the result of that arduous toil is steady improvement," Boullier said. "Thanks to Jenson's eighth place, our renewed McLaren-Honda partnership was rewarded with its first world championship points – a result that underlines that steady improvement.
"Okay, we've now squirrelled away four world championship points, but, although Jenson drove very well, we won't waste time celebrating that milestone. Yes, it's encouraging, but our ambitions run to far greater heights than eighth places. And we'll achieve them, believe me."
Click here for a look at some of the best quotes from the Monaco Grand Prix weekend
Keep up to date with all the F1 news via Facebook and Twitter