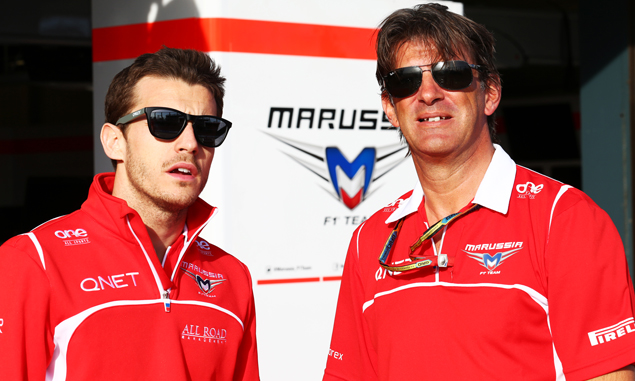 Manor sporting director Graeme Lowdon says Jules Bianchi "could have been a future world champion" if the Frenchman's life had not been tragically cut short at the age of 25.
The Nice-born driver succumbed on Friday night from the severe head injuries he suffered during the 2014 Japanese Grand Prix, where his car veered off track in wet conditions and hit a recovery vehicle.
Having watched Bianchi's progress for nearly two seasons at Marussia (now known as Manor), Lowdon is adamant the Ferrari protégé had what it takes to succeed at the highest level.
"In my opinion he could have been a future world champion," Lowdon said. "You could tell that from the moment he walked into our garage.
"The best drivers just have something about their job and he was very impressive in everything he did.
"He was a tremendous young man, an extremely impressive racing driver, but more than that he was an exceptional human being as well and very warm and compassionate and that was felt by everyone he met."
Former Formula One driver turned star TV pundit Martin Brundle echoes Lowdon's sentiment about Bianchi and thinks the Frenchman was destined for a bright future.
"He was a super talent and a lovely kid," Brundle told Sky Sports News HQ. "He was a very warm personality, and he had a great future ahead of him in Formula One.
"His life was cut way too short and it's just very sad and seems such a waste of his talent. The potential was enormous. There isn't any doubt he would have ended up in a front-running car – probably at Ferrari – and race victories I would say were certain."
"World championships? Who knows, that's a tough one, but there's no doubt where he was heading in terms of his ultimate potential in a racing car."
F1 drivers pay tribute to Bianchi after death at 25
Keep up to date with all the F1 news via Facebook and Twitter