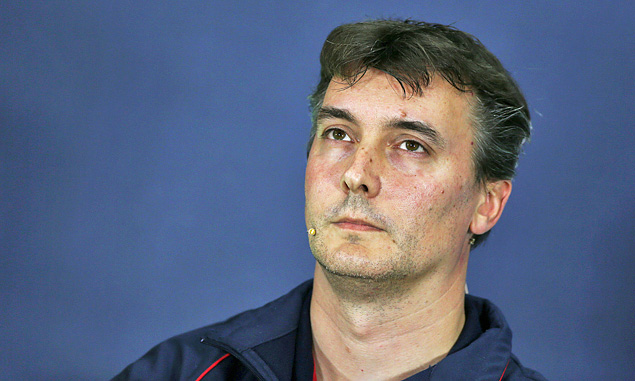 Toro Rosso technical director James Key admits that compared with the team's success at Hungary, the next two Grands Prix may be a struggle.
Key was still celebrating Max Verstappen's fourth place in the Hungarian Grand Prix when he spoke to F1i.com about the team's summer plans, but he was also ruing the missed opportunity of getting both cars into the points after a reliability issue forced Carlos Sainz out with just nine laps to go.
However, the Englishman doesn't anticipate such good outings at the next two races on the Formula One calendar, and said that the team might not be back on such good form again until Singapore.
"It will be an interesting weekend in Belgium, but if it's dry and warm, we won't be as strong as somewhere like Hungary.
"We will of course have the usual modifications for Spa and Monza, running lower drag packages, which is the normal process for those two events [but] I expect them both to be quite tough weekends for us, given the weak points in our package," he said.
"We will have to see what happens at Spa because one of our major strengths is the medium and high speed cornering ability of the car, which means we are competitive in those situations and Spa is full of corners like that, but it also has some very long straights, so we will have to see how we go."
Key pointed out that Toro Rosso had done well in qualifying at Sochi last year with both drivers successfully getting through to Q3.
"We could be quite strong in Singapore if we can get it together," he added. "The other circuits, well, we will just have to wait and see. Mexico is the complete unknown, not just because it's a new track, but also because of the effect of its altitude on the turbo engines."
Overall though Key was pleased with how things were going and especially with how Toro Rosso's new all-rookie line-up of Verstappen and Sainz were both increasingly finding their feet as the season went on.
"I think Max and Carlos are getting there. They have different skill sets, so you get slightly different input. However, it's extremely valuable, it's pretty advanced considering both of them have only done ten F1 races so far.
"You can't expect them to sit down and say 'right, this is what's happening' because they have no reference point for that track.
"You do miss a bit compared to working with someone who has been driving for years," he admitted. "[But] the team of course is used to working with younger drivers.
"We are working continuously on improving our own methods of deriving more information based around a given driver comment or something which is not commented on but that you need to spot."
Click here for the full Q&A with Toro Rosso's James Key
Click here for a lighter look at some scenes from the Hungarian Grand Prix
Keep up to date with all the F1 news via Facebook and Twitter