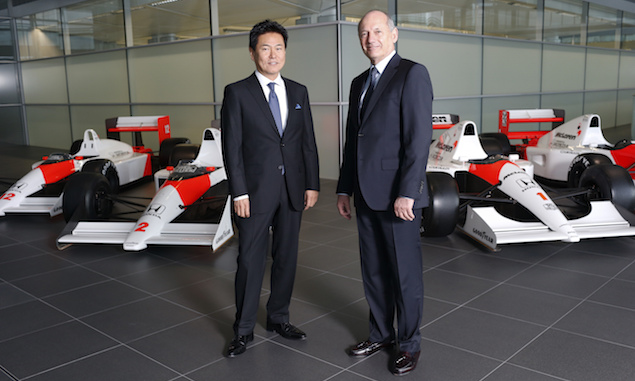 Honda's Chief Officer of Motorsport Yasuhisa Arai says there is no rift with McLaren despite the disappointing start to their new partnership.
"Every step of this new project has been discussed with McLaren management," he said, emphasising the closeness of the relationship with the race team and just how involved McLaren had been with every aspect of the development of the new power units.
"Every day we are in discussion. I know that they are under pressure from sponsors, but we trust and help each other to come up with good, innovative ideas.
"Working with the two different cultures within the team has made us stronger and more creative. It's a very good relationship and a very good team. I trust everyone in the team, and we wouldn't be McLaren-Honda without each and every one of them.
"We wouldn't be fighting as hard as we are without their support and hard work."
Arai admitted that sometimes the commitment and passion shared by McLaren and Honda could lead to a few clashes now and again but that this was a good sign and not an indication of any problems with the larger relationship between the companies.
"We are one team. That means McLaren puts 100 per cent into their job, and so does Honda. The fact that sometimes we are colliding means were putting 100 per cent in everything we do and both sides of the partnership are extremely passionate – this is positive not negative."
Arai added that he did not feel under threat of being replaced by the board at Honda, although he admitted that he was under considerable pressure to turn around the situation as quickly as possible.
"Of course I have big pressure on my shoulders," he conceded. "Especially from the fans, the Honda board and my colleagues, but this is completely normal.
"I think that I have what it takes to drive this project, but I can't decide my own future, neither can the media or McLaren board members. I hope to continue driving this project and I believe that our board members trust me emphatically.
Honda to bring major engine update for Spa
Steadying the McLaren-Honda ship
Click here for our exclusive interview with Force India's Sergio Perez
Keep up to date with all the F1 news via Facebook and Twitter