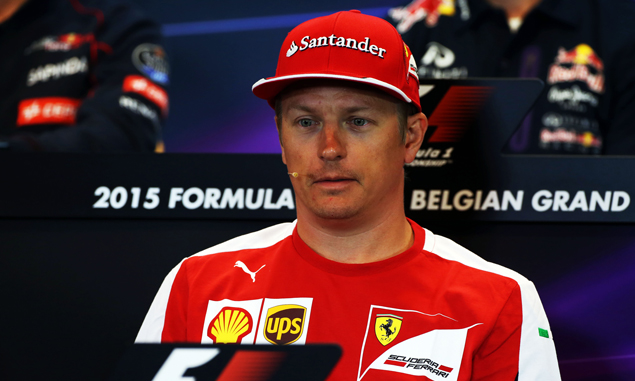 Kimi Raikkonen says "it's always nice to hear" praise from Ferrari team-mate Sebastian Vettel after the German lobbied for the 2007 world champion to stay alongside him at Maranello next season.
The Italian squad finally took up the Finn's one-year option on Wednesday and will thus line up the same driver pairing in 2016. Raikkonen is adamant his harmonious cooperation with Vettel can only help push Ferrari forward.
"I know him well and we have a very good relationship," he said.
"We have a very good feeling of respect in the team. We try to beat each other in the races but we can still be friends as before. I think that is also very good for us as a team."
After months of intense speculation about his future in F1, the ever-placid Raikkonen will then enjoy a sixth Ferrari campaign next year. Although his second spell at Maranello has yet to yield the same results as his initial stint in Italy (2007-2009), the Finn is confident he and his team can recapture their past glory.
"I've had good years, difficult years and ups and downs, but I've always enjoyed it.
"Obviously you enjoy it more when things are going more nicely, but as a team I've had a great time there and I'm very pleased that we can be working together next year again.
"I feel that we're going in the right direction and we can do great things in the future.
"People are more happy when we can do better results and [the media] write less negative things after that. But we keep working and we believe in what we're doing.
"I'm sure we will get there and we will have many, many happy days in front of us and a lot of good results."
Raikkonen remains the last driver to have been crowned world champion with Ferrari. His most recent win for Maranello traced back to the 2009 Belgian Grand Prix, where he secured his fourth career victory at Spa.
Chris Medland's Belgian Grand Prix preview
Click here for a gallery of the biggest crashes at Spa-Francorchamps 
Keep up to date with all the F1 news via Facebook and Twitter