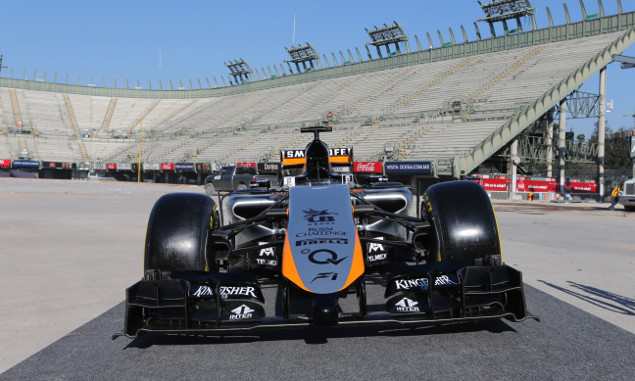 Force India technical director Andrew Green says the 2015 F1 regulations have caused a loss of downforce for the teams.
While the technical regulations have remained relatively stable, one visible change relates to the front of the car, with the chassis lowered and more strict rules regarding the nose. At the launch of Force India's new livery – where the front of the new car was also displayed on a 2014 chassis – Green explained the focus of the team's work on the VJM08 has been to recover lost downforce.
"The front of the car looks very different from what we had developed previously," Green said. "It is a redesign that involved a lot of work over the winter, as the new regulations caused a loss in terms of downforce and we've been working to claw back all that performance."
Force India revealed that the new car will have a number of subtle differences to its predecessor as a result, including modified sculpting of the sidepods and new cooling intakes. The VJM8 will also feature a completely new rear suspension layout, with the team switching to a new hydro-mechanical system from the previous torsion springs.
Click here to see the full gallery of Force India's 2015 livery launch
Keep up to date with all the F1 news via Facebook and Twitter