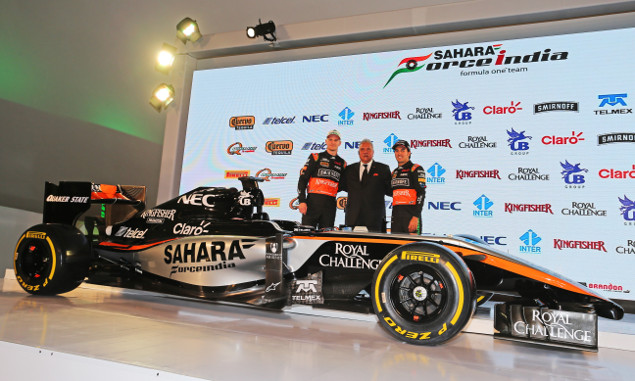 Force India team principal Vijay Mallya says the use of Toyota's wind tunnel in Cologne is "another major step forward" for the team.
It was announced late last year that Force India would switch to the 60% Toyota wind tunnel from its own tunnel in Brackley due to FIA regulations restricting teams to the use of just one wind tunnel per season. Speaking at the launch of the team's new 2015 livery in Mexico City, Mallya said the progress will hopefully be seen in this year's car.
"The 2015 car is a refinement of what we learned in 2014," Mallya said. "Another major step forward is a technology change, in that we are now using a 60% wind tunnel in Cologne, Germany which is a far bigger step than we have ever taken before. Traditionally we have been at Brackley in England where we used to develop our car with a 50% model and an outdated wind tunnel.
"So with this new and important tool available to use we hope the 2015 challenger will really prove its worth in competing with the big boys of Formula One when we start the European season.
"I'm delighted that we have two brilliant drivers … We are very lucky to have two exceptional pilots who hopefully will steer the Sahara Force India challenger to the front of the grid, and hopefully to a few podiums during the current year."
Click here to see the full gallery of Force India's 2015 livery launch
Keep up to date with all the F1 news via Facebook and Twitter