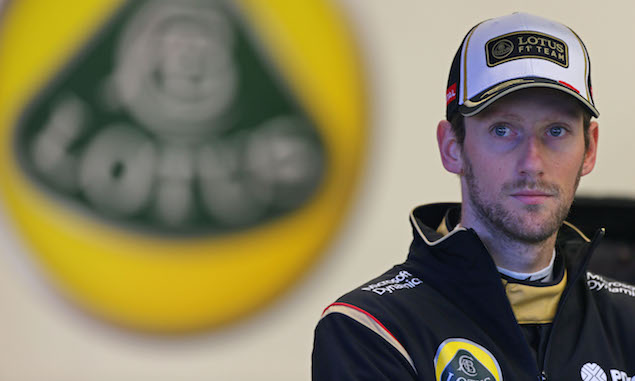 Romain Grosjean says the continuity at Lotus will benefit the team in 2015 following a tough year last season.
2014's struggles came soon after key team members such as Eric Boullier, James Allison and Kimi Raikkonen left Lotus, with Grosjean himself considering his options last year. This season will see the same driver line-up as Grosjean is again paired with Pastor Maldonado, and with stability in the higher technical and management positions, Grosjean says the team should be able to hit the ground running.
"Continuity in Formula One is a key part of starting a season well," Grosjean said. "It's my fourth year with the team, I know Enstone very well, I know all the engineers, the mechanics, the people working here and when everyone knows the needs and the way things are working it just makes it much easier to go ahead.
"I know how Enstone is motivated and they know how much I am. Sometimes I am getting a bit frustrated because I really want to do my best, but we know each other and we know what we want to do and we know what we can achieve. Putting all that in the same basket, it should be nice."
Deputy team principal Federico Gastaldi also believes the continuity in the driver department will be beneficial to Lotus.
"Romain has been with us for a long, long time, so we know he's a very strong driver," Gastaldi said. "Pastor will be in his second year with us and he's been very professional, very positive for us and this year will be only better."
Click here for the full gallery of the new Lotus E23
Keep up to date with all the F1 news via Facebook and Twitter