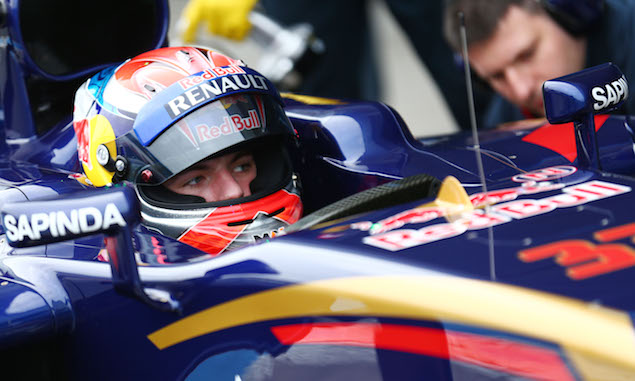 Max Verstappen's race engineer Xevi Pujolar says the new Toro Rosso driver is "the best I've seen so far" after their first few months working together.
Toro Rosso will field two rookies in the form of Verstappen and team-mate Carlos Sainz Jr this season, with the majority of the focus having been on the younger Verstappen at the age of just 17. Pujolar has previously been performance engineer to both Eddie Irvine and Juan Pablo Montoya, but he says it's Verstappen that has impressed him the most.
"He's the best I've seen so far," Pujolar told GPUpdate. "You can see the potential is there. You can see he's going up. Now he needs to deliver. He's here to be in the points all the time. He's got the talent. He's fast. But from being fast to winning races is a big gap. And from winning races to becoming a champion is another big step.
"He's shown that he can do well in previous championships but now he's got a lot of champions around him and he has to show that he's the best of the champions. He needs to develop in a very short period of time."
And Pujolar said he has been impressed with how hard Verstappen is willing to work ahead of the start of his debut season.
"Some guys might be 10 or 15 years in motorsports, or even in Formula One, and their level of professionalism will never be as good as Max's is at the moment. One thing that's very impressive with him is how much discipline he has and how focused he is.
"A lot of young drivers are also thinking about other things like going out. With Max it's only about racing. He wants to be the best and he works 100 per cent for that. He wants the people around him to work just as hard. He's pushing the engine guys, he's pushing me and he's pushing the team."
Feature: Carlos Sainz Jr - Racing with your hero
Click here for the full gallery of the first photos of the STR10
Keep up to date with all the F1 news via Facebook and Twitter