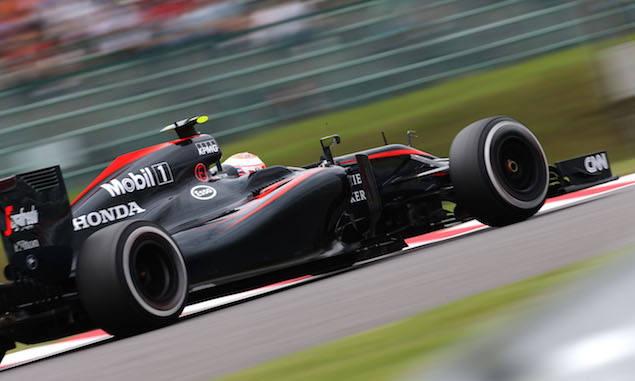 McLaren is facing a major drop in income in 2015 but is able to "shelter" itself in the short-term thanks to its technology group.
Since the start of 2014, McLaren has been without a title sponsor and its results have been on the decline. With the team finishing fifth in the constructors' championship, it was already facing a drop in revenue for its results but currently sits in ninth place this year which will result in a significant drop in prize money.
With the team struggling for results on track, McLaren Racing acting CEO Jonathan Neale admits it will have to use other arms of the company to make up the shortfall, a situation which cannot continue in the long-term.
"I don't want to make light of that financial situation," Neale said. "But the reality is McLaren Racing is part of the McLaren Technologies Group and to some extent that's a source of strength for us, it's not something to be taken lightly or be complacent about.
"Of course, if we finish way down in the Constructors' championship, that has an impact on prize money for next year and of course that will be part of our focus, but we are fortunate in having a technology group on which we can at least shelter for some of these difficult times. But it's not something that we can sustain indefinitely."
McLaren announced a new sponsorship deal on Wednesday before retaining Jenson Button as one of its race drivers for next season.
Time is running out for Toro Rosso, Franz Tost tells F1i
CONFIRMED: McLaren retains Button for 2016
Take a look at the technical updates from Singapore and Japan