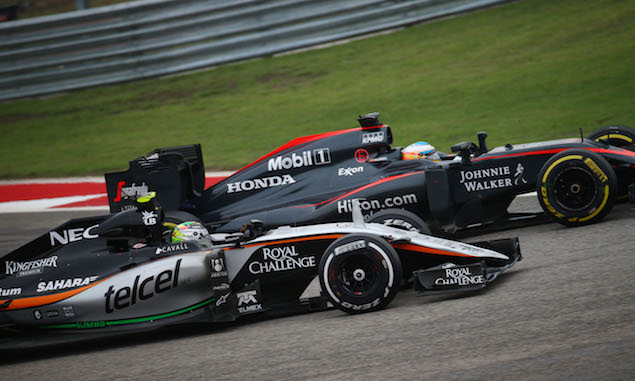 McLaren racing director Eric Boullier says the updated Honda power unit provided the team with "a positive step forward" at the United States Grand Prix.
Fernando Alonso was running the new specification of power unit throughout the race weekend while Jenson Button had the older engine in Austin. Despite limited track running before the race due to heavy rain, Boullier says the team was able to compare the two power units enough to see progress with the new version on Alonso's car.
Asked by F1i if he could see an improvement, Boullier replied: "Yeah I think so.
"We saw the data, we had enough of that this weekend to compare it with both cars. So it is a positive step forward.
"Jenson will have it in Mexico. Obviously we have to understand what happened [in Austin] but he will have it there."
However, Boullier says McLaren will not get carried away with Button finishing in sixth place, with Alonso having been set to finish ahead of his team-mate before a late power unit problem.
"Well, there are some encouraging signs that we were able to see this weekend which is a good reward for the hard work from both companies - McLaren and Honda - but obviously we have to be able to be part of a race with a lot of action to be able to score big points, so we're still not celebrating.
"We don't know [Alonso's problem] yet but we obviously have an opinion for what it can be. Hopefully there is no damage for Mexico, it's true that it was very frustrating to have this problem because we would have finished as high as sixth and seventh with both cars which would have been a little bit more rewarding."
FIA set to allow new engine in 2017 after Ferrari blocks cost capping measures
Lewis Hamilton: Three-time F1 world champion
United States Grand Prix - Driver ratings
Click here for the F1 drivers' girlfriends gallery
Keep up to date with all the F1 news via Facebook and Twitter