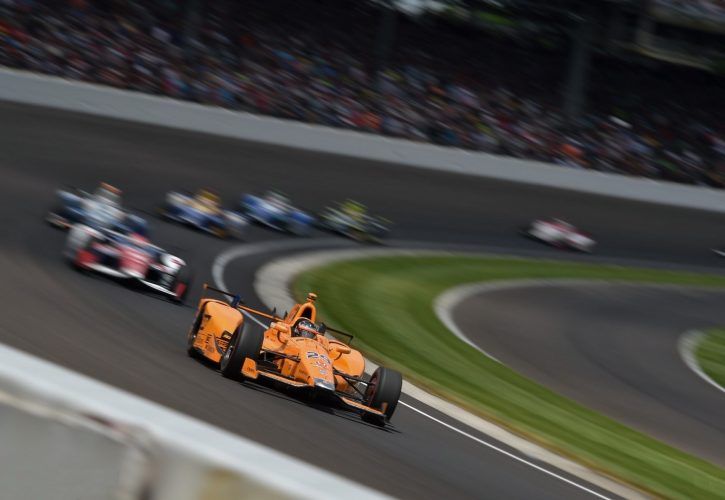 McLaren CEO Zak Brown has confirmed that the Woking-based outfit won't be competing full-time in IndyCar next season, although Fernando Alonso could enjoy another one-off outing at Indy.
McLaren had been mulling a potential tie-up with Andretti Autosport for 2019, but the sheer work and requirements associated with a full-time effort within the specific time frame enticed Brown to abandon the idea, at least for next season.
"We've taken the decision to not compete on a full-time basis in 2019," Brown said in Austin on Friday.
"We're simply not ready yet and are focused on Formula 1, so we won't be doing that in 2019. We do have the desire, as we've mentioned before, in the near future."
However, Brown would not dismiss the idea of a one-off presence at the Indy 500 with Fernando Alonso, whose plans for 2019 remain fluid beyond his commitment to Toyota in the WEC.
"As far as the Indy 500 is concerned, it's something that remains of interest to us," said Brown.
"That'll be a decision that ultimately we take in the off-season and it's something Fernando would like to do.
"Right now we're still focused on Formula 1 and until we get a little bit of fresh air we'll remain focused on that."
Gallery: The beautiful wives and girlfriends of F1 drivers
Keep up to date with all the F1 news via Facebook and Twitter