Renault's Nico Hulkenberg says his dramatic opening lap barrel roll was the result of an unfortunate racing incident between himself and Haas' Romain Grosjean.
The pair were side-by-side battling for seventh going into Yas Marina's Turn 9, just up the road from the start, when Hulkenberg rear right wheel clipped the French driver's front left, sending the German tumbling head over heels and landing upside down against the outside barrier.
Unable to extricate himself on his own because of his car's halo, Hulk kept his composure, telling his team that he was "hanging like a cow" while also pointing to small flames at the back of the R.S.18.
Eventually, he emerged unscathed with the help of the marshals and under the watchful eye of the medical team.
"It looked spectacular, but not a hard crash, no heavy 'G' impact so no problem from that point of view," said the German.
"It's unfortunate, I didn't see Romain. We both raced hard into Turn 8, both late on the brakes. I though he went off the track, that's why I went for the apex at Turn 9 but obviously he was still there, but I couldn't see him, he was in my blind spot. The rest is history."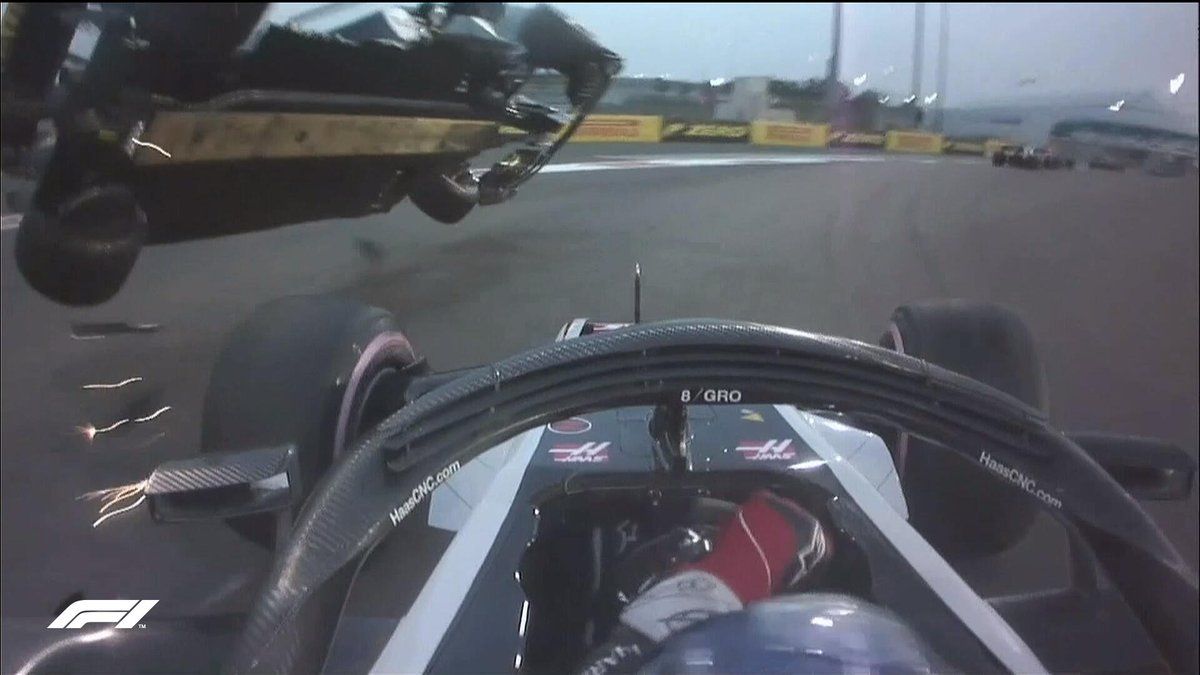 While Hulkenberg still secured P7 in the drivers' championship - or 'best of the rest' - it obviously wasn't the ending he was hoping for.
"It's disappointing because it's a long build-up over the race weekend, to be out so quickly is always very hard to swallow and frustrating."
Gallery: The beautiful wives and girlfriends of F1 drivers
Keep up to date with all the F1 news via Facebook and Twitter