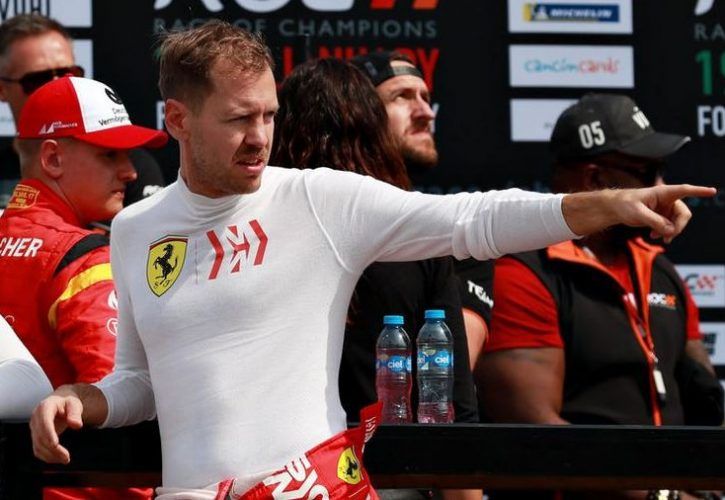 If Charles Leclerc puts Ferrari team mate Sebastian Vettel under pressure this year, the German could be facing some tough decisions about his F1 future says Sky F1 pundit Jenson Button.
As one of the brightest young talents in F1, Leclerc is generating big expectations and fostering views that the Monegasque will be a force to be reckoned with from the outset for Vettel.
If that outlook comes to pass, the four-times world might suddenly find life very difficult at Ferrari, a state of affairs that could take its toll on the German driver's psyche according to Button who drew a parallel with Daniel Ricciardo's arrival at Red Bull in 2016 and the challenge Vettel faced back then.
"It's a very different atmosphere for Sebastian at Ferrari than it was at Red Bull," Button told Sky Sports News.
"Maybe there's more pressure. We're going to see how he copes this year. It's going to be a big year for Sebastian. When Daniel came into Red Bull he found it difficult.
"Daniel put him under a lot of pressure and actually outperformed him.
"I think if Charles can do that this year it's a tough decision of where Sebastian is going to go for the future and what he's going to do."
Button labeled Vettel an "unbelievably skilled driver and super-fast", but if push comes to shove at Ferrari this year, the German could be unsettled.
"If your mind isn't in the right place, then forget it," added Button.
"Charles seems such a happy-go-luck guy, really relaxed, and I think the team are really going to take to him. And that sometimes can hurt the other driver."
Gallery: The beautiful wives and girlfriends of F1 drivers
Keep up to date with all the F1 news via Facebook and Twitter