Toro Rosso's Alexander Albon says he will capitalize on his Formula E testing experience to help him adapt swiftly to Formula 1.
In this day and age, a driver heading into a maiden season of Grand Prix racing without any F1 experience is almost unheard of. But that's exactly the case facing Toro Rosso's new recruit.
Albon concluded his campaign in the FIA Formula 2 Championship on the third step of the podium and was expecting to steer himself towards Formula E with Nissan after signing a contract with the Japanese manufacturer.
But circumstances changed Albon's course late in the day, bringing him his drive with Toro Rosso. However, the British-Thai racer had an opportunity to sample Formula E and he believes that experience will help him get up to speed with F1 when pre-season testing kicks off next week.
"I was fortunate to do some Formula E testing, so when I did that I learned a lot about the powertrain and it's quite surprising how similar the two are," he said.
"I wouldn't say the technology is the same, but the way you have to save energy and things like that, they're very similar."
Still, there will be a significant step-up in performance that Albon will need to contend with when he transitions from Formula 2 to Formula 1 next week.
"Obviously, these cars are quicker than ever now, even if speeds might drop a little this year. But in terms of the jump from Formula 2 to Formula 1, it's really, really big," he adds.
"That's mainly from the downforce. I think the speed won't be too difficult to deal with, it's more just the pure width of the car I'll have to get used to."
But it's not just about the increase in speed notes the 22-year-old. It's also about getting acquainted with a whole new working environment.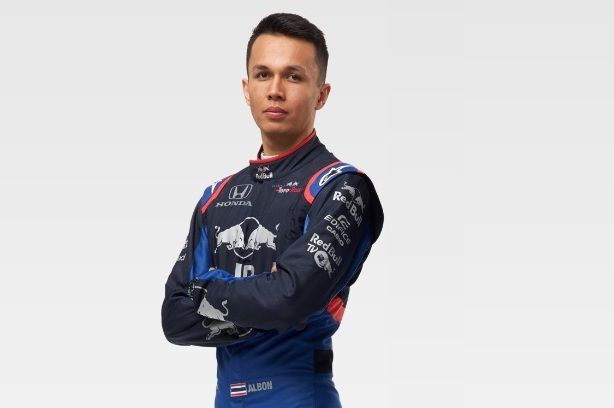 "Something which I think people don't realise is just the sheer amount of people and the work ethic involved in F1," he says.
"It's different in the sense that you have so many people working for you and they're all striving to be as quick as possible, so for a driver there's a lot of interaction with the team.
"There's always someone that I need to speak with in order to get the maximum out of the car.
"In Formula 2, I had two engineers, there was a head engineer and I had two mechanics in total. So that's six or seven people and now I'm going to a team that's got almost 400 people.
"It's a different ball game but I'm getting used to it – It's a nice problem to have."
Gallery: The beautiful wives and girlfriends of F1 drivers
Keep up to date with all the F1 news via Facebook and Twitter